Erectile Dysfunction Treatment
Ireland's Award-Winning Online Doctor Service Webdoctor.ie
Customer Review
Easy to use. My first time using Webdoctor.ie. Prescription was sent to my online pharmacy as I wanted. Saves a lot of time and money.
—Andrew, 26th April 2022
Erectile Dysfunction Treatments That We Can Provide
Too busy to see your GP? Order your prescription for erectile dysfunction medication online with Webdoctor.ie. Where clinically suitable, we provide a 6-month prescription for up to 16 tablets per month of common branded and generic erectile dysfunction treatments. You can use this prescription at any Irish pharmacy.
We issue prescriptions for branded and generic medicines that are licensed and available in Ireland, depending on your preference. Please check your dispensed prescription before leaving the pharmacy as no changes can be made after that point.
Phosphodiesterase Inhibitors
Get an online prescription for Erectile Dysfunction treatment for as little as €30 – there's no need for an in-person appointment. Here's how it works: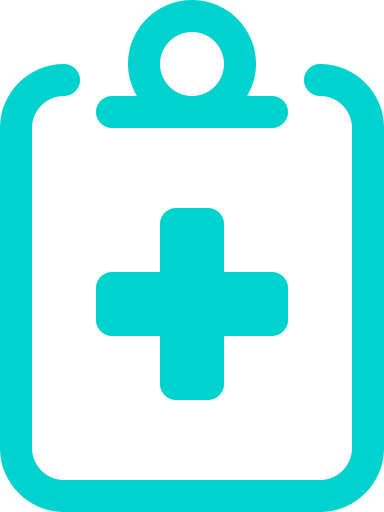 Step 1
Online Questionnaire
Fill in a secure online medical questionnaire – it only takes a couple of minutes.
One of our doctors will review your information to ensure this treatment is suitable for you. If our doctor requires further clinical information to help safely assess your request, they will send you a message via your secure patient account.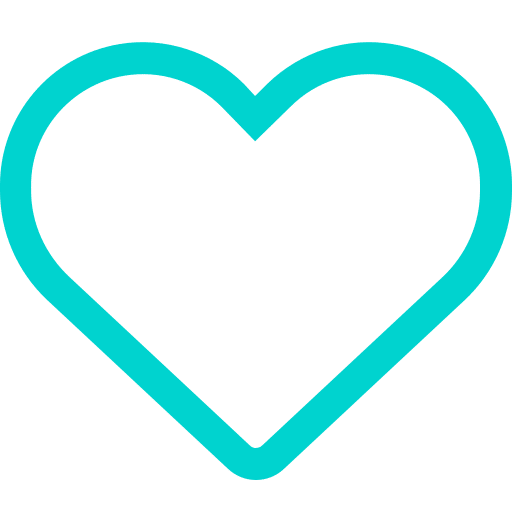 Step 3
Prescription Is Sent
Once approved, we will email your prescription directly to an Irish pharmacy of your choice using secure Healthmail.
Important Medical Information
What is erectile dysfunction?
Erectile dysfunction (ED) is when it is difficult for a man to get or keep an erection firm enough for penetrative sex.It is a common problem and happens to most men from time to time, especially if they are feeling tired, stressed or have consumed too much alcohol.
For some men, it can become a recurring or persistent problem. This can happen at any age but is more common with increasing age due to many different physical causes. It can lead to stress and have a negative effect on your self-confidence and relationships. This in turn can worsen ED symptoms.
Approximately half of all men between 40 and 70 years have experienced ED.
ED is not the same as premature ejaculation (when ejaculation occurs less than 2 minutes after penetration). If this is more in keeping with your symptoms, please use our premature ejaculation service.
What causes erectile dysfunction?
Erectile dysfunction (ED) can occur at any age, but is more common as you get older. There are physical and psychological causes of ED. The cause can be related to a combination of these factors listed below.
The main physical cause of ED is the narrowing of the blood vessels supplying the penis. This prevents adequate blood flow to this area to get or maintain an erection. Diabetes, high blood pressure and high cholesterol are all causes of ED as they cause narrowing of the blood vessels. These are by far the most common causes of ED in men over 40 years of age.
ED can be an early warning sign of these conditions, and others such as heart disease, which is why men are advised to have a physical check-up with some routine blood tests.
Other physical causes of ED include:
Obesity.
Hormonal abnormalities.
Smoking, alcohol and drug use (especially with long-term or heavy use).
Some Medications (e.g. steroids, including anabolic steroids).
Nerve damage (Such as can occur in Multiple Sclerosis).
In most cases that are due to a physical cause, the symptoms develop gradually and you may have intermittent symptoms for a while before they become more persistent. Your libido (sex drive) is likely to be normal if the cause is not related to hormones or psychological reasons
Psychological causes include:
Stress.
Anxiety (including performance anxiety).
Depression.
Relationship problems can also play a role.
If the cause is due to psychological factors, the symptoms will often develop suddenly. They may improve spontaneously as your psychological state improves.
Medications can help you to achieve and maintain an erection. However, ED medications will not treat any underlying medical conditions that are causing or contributing to this problem. We strongly advise that you consult with a doctor for advice on assessment and management of any underlying cause. This is a good opportunity to review your general health, including cardiovascular risk factors.
Who is the service suitable for?
This service is suitable for you if you are:
18 years of age or older.

Male.

Experiencing erectile dysfunction (difficulty getting or maintaining an erection satisfactory for sexual intercourse).
Who is this service not suitable for?
This service is not suitable for you if you:
Are less than 18 years of age.
Are female.
Have experienced erectile dysfunction since the onset of sexual activity.
Have been advised to avoid sexual activity by your doctor.
Have had a heart attack or stroke in the past 6 months.
Have any of the following heart problems:

Unstable angina
Uncontrolled High blood pressure. Low blood pressure and prone to fainting
Irregular heart rhythm
Heart failure, heart valve problems, cardiomyopathy

Have significant liver or kidney disease.
Have a history of:

Decreased vision due to optic nerve damage
Retinitis pigmentosa

Have a blood disease:

Sickle cell anaemia
Leukaemia
Multiple myeloma

Have a coagulation disorder e.g. haemophilia.
Have a physical deformity of the penis.
Are using 'poppers' (amyl nitrate).
Are taking certain medications

There are several potentially serious drug reactions with ED medications. There is more information on this below. Please check this carefully.
It is important that you understand this information and how it relates to you. If you are not sure send us an email to info@webdoctor.ie  and we can help.
Are there medications that can interact with prescription ED treatments?
There are some drugs that should not be taken together because of potential adverse interactions, making the risks outweigh the potential benefits.
It is VERY important that you let us know exactly what medications you are taking so that we can safely prescribe a treatment for you.
What treatments are available via this service?
We can provide a range of erectile dysfunction medications, both branded and generic, subject to clinical suitability.
A 6-month prescription for up to 16 tablets per month will be issued. These medications should be used as per the instructions on the prescription. Do not take more than the recommended dose.
How do these medications work?
These medications work by relaxing the blood vessels in the penis, allowing increased blood flow to help you to get and maintain an erection when you are aroused. (You will need to have sexual stimulation to help with this medication).
They all belong to the same group of medications but have a different active ingredient. There is a slight variation on how each tablet works, and they each have individual time frames for the onset of action and duration of action.
You may need to vary the timing and the dose, or type of medication to get the best individual result.
Your medication may not work the first time you try it, and you may need to take it on 4 to 6 separate occasions to assess the full effect. If it has not helped after this, you can contact us for advice.
What are the potential side effects of these medications?
These medications are usually tolerated very well.
You are less likely to experience side effects with lower doses of medications, and we recommend that you try the standard dose first – this can be adjusted depending on your response to the treatment and side effects if they should occur.
If side effects occur, they can include:
Headaches.
Dizziness.
Flushing.
Stuffy nose.
Stomach upset/and indigestion.
Visual disturbance can occur, such as blurred vision, increased sensitivity to light and a blue/halo around bright light.
For full details of the potential side effects of these medications, please ensure that you read the patient information leaflet that comes with your medication before you start to use it for full details on potential side effects.
If you are concerned that you are developing side effects, we advise that you stop your medication and seek medical advice.
Are there things I can do to help erectile dysfunction symptoms?
Yes!
There are lots of lifestyle changes you can make to help improve your symptoms:
Drinking alcohol within the recommended limits (< 17 units per week).

Stop smoking (smoking causes narrowing of all blood vessels in the body).

Maintain a healthy weight: ED is more common if you are overweight or obese and losing weight has been shown to help.

Regular exercise.

Manage stress (sometimes easier said than done!).
Important safety information
When completing the questionnaire, please ensure you let us know exactly what medications you are taking (prescribed and over-the-counter), herbal remedies or recreational drugs as erectile dysfunction medications can have significant interactions with some drugs. This will enable us to advise you on appropriate treatments and prescribe them safely for you.
Do not take more than one tablet in 24 hours and do not combine it with other erectile dysfunction medications.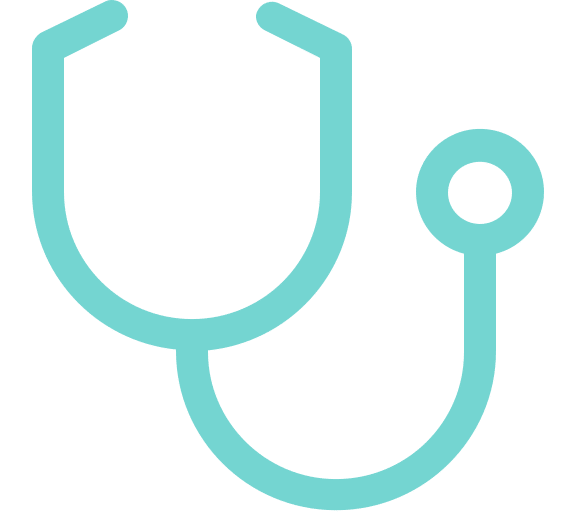 All of our doctors are registered with the Irish Medical Council and provide convenient and confidential healthcare to our patients.
The same doctor-patient confidentiality exists as in a regular face-to-face consultation, so you'll be in good hands.
Webdoctor.ie was created by and is led by medical professionals, so patient safety is always our priority.
From the comfort of home, avail of instant access to medical expertise, including evenings & weekends.
Affordable healthcare with prescriptions from just €30 and video consultations starting from €39.
Webdoctor.ie is an Irish-based healthcare provider that has carried out over 130,000 patient consultations.
Webdoctor.ie In The Media
As Ireland's leading online doctor service, Webdoctor.ie is regularly featured in the national media.
Want to know more about us?