Ireland's Award-Winning Online Doctor Service Webdoctor.ie
Customer Review
I knew I needed an antibiotic for a UTI.
It was on a Sunday.
Got the prescription in a few hours after an online consultation.
I didn't have to make an appointment to visit a busy GP probably wait a few days.
Paid a lot less than if I made a GP appointment
—Helen, 19th February 2023
Cystitis Treatments That We Can Provide
Urinary tract infections are caused by bacteria getting into your urethra (the tube that connects the bladder to the external opening), and travelling to your bladder or kidneys.
Cystitis can occur when an infection causes inflammation of the bladder. Women tend to get cystitis more often than men because the urethra is much shorter in females than in males, and it sits closer to the back passage. This means that bacteria can get into the bladder more easily via faeces (poo) which contains high numbers of E.Coli bacteria, and is the most common cause of female cystitis.
This usually responds well to treatment with the nitrofuran antibiotics.

Please be advised, as a written consultation service, our clinical criteria for issuing antibiotic prescriptions for potential urine infections is more strict than the clinical judgement that may be used during a face-to-face consultation.

Treatments Prescribed
We issue prescriptions for generic name medicines to ensure maximum availability of treatments. Please check your dispensed prescription before leaving the Pharmacy as no changes can be made after that point.
Requesting a prescription for female cystitis treatment couldn't be easier with Webdoctor.ie! We despatch your prescription to an Irish pharmacy chosen by you.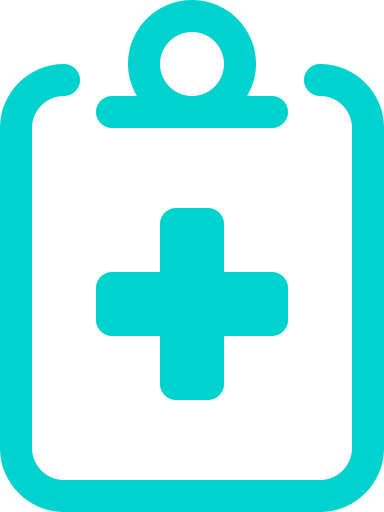 Complete a short and secure online questionnaire from your phone, tablet or laptop – it only takes a couple of minutes.
One of our Irish-registered doctors will review your details to make sure this treatment is medically suitable and safe for you. If our doctor requires further clinical information to help safely assess your request, they will send you a message via your secure patient account.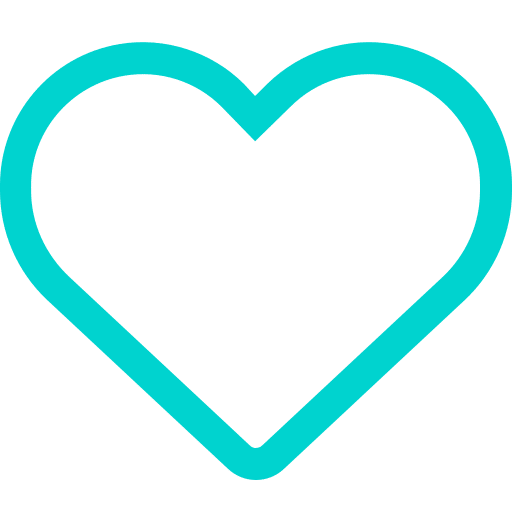 Once approved, your prescription will be sent straight to an Irish pharmacy of your choice using secure Healthmail.
Important Medical Information
Who is this service for?
This service is suitable if you are :
Female (birth sex) between the ages of 17 and 65 years
Experiencing specific clinical urinary symptoms >48hours
Requesting a prescription for nitrofuran type antibiotics
Who is this service not suitable for?
This service is NOT suitable for you if you are:
Male
A child under the age of 17
A female over the age of 65
Pregnant (or suspect you could be pregnant) or breastfeeding
Having symptoms of fever, shaking chills, vomiting or flank pain (pain in the sides)
Seeing blood in your urine
Experiencing vaginal bleeding or abnormal vaginal discharge
Using a  urinary catheter (including self catheterisation and permanent catheters)
Aware your kidney filtration rate (eGFR/ estimated glomerular filtration rate) is less than 45 mL/min
Seeking a prescription for antibiotics not listed in our medical application form. These cannot be issued via this service.
Requiring a medical certificate due to the urine infection (Please note, we cannot issue retrospective medical certificates).
Suffering from recurrent Urinary Tract Infections (more than 2 in 6 months or 3 in one year)
Please note: the management of male patients with Cystitis is VERY different and we are not able to provide this via this service.
What causes Urinary Tract Infections?
Urinary Tract Infections are caused by bacteria getting into your urethra (tube that connects the bladder to the external opening) or bladder. The bacteria usually comes from your gut/ bowels and can cause infections in different parts of the urinary tract.
Kidney (Pyelonephritis)
This is caused by infection and requires prompt medical assessment. You can feel quite unwell with this condition (temperature, flank/ side pain, vomiting, blood in the urine).
Bladder (Cystitis)
This can be caused by infection (requires antibiotics) or inflammation. It is a common type of urinary tract infection (UTI) in women.
Urethra (Urethritis)
This is often caused by inflammation rather than infection and can mimic the symptoms of Cystitis.
What is Cystitis?
Cystitis is inflammation of the bladder and is most often caused by infection.
This service is for the treatment of Cystitis. It is not suitable for other urine tract infections such as Pyelonephritis or Urethritis.
What are the main symptoms of female Cystitis?
The main symptoms of Cystitis include:
Pain, burning or stinging when you pass urine
Needing to pass urine at night
Passing urine more often than usual
Needing to pass urine immediately (urgently)
Dark, cloudy or strong-smelling urine
Pain low down in your tummy (not in your sides)
Blood stained urine *
Feeling feverish along with other urinary symptoms*
*If you are feeling unwell, have a temperature or have blood in your urine, this service is NOT suitable for you. You should arrange an assessment with your local GP.
What can increase your risk of developing female Cystitis?
Women tend to get Cystitis more often than men because the female urethra (tube that brings urine from the bladder out of the body) is much shorter than in males and sits closer to the back passage compared to males.
This  means that bacteria can get into the bladder via faeces (poo) more easily. E.Coli bacteria, from the bowel, is the most common cause of female Cystitis.
Some things can increase your risk of developing Cystitis:
Having sex
Wiping from back to front (instead of front to back) after going to the toilet
Being older than 65 years (10% of women over this age report having a UTI in the last 12 months)
Pregnancy
Using a diaphragm / spermicide & condoms   for contraception
Diabetes
A weak immune system
Are antibiotics always necessary to treat female Cystitis?
Mild cases of female Cystitis often get better without any treatment (can take up to 5 days)  and antibiotics are not always necessary.
It may help to do the following:
Take paracetamol or ibuprofen if you are having pain in your tummy
Cystopurin sachets (available over the counter in your pharmacy)
Drink plenty of water, minimum of 2.5 litres
Hold a hot water bottle on your tummy or between your thighs
Avoid having sex until your infection has cleared entirely
Wipe from front to back when you go to the toilet
Gently wash around your genitals with a skin-sensitive soap or soap substitute
Avoid alcoholic drinks and coffee (they are known bladder irritants)
Many women find cranberry products helpful to control symptoms. There is no medical evidence to support their use, but they may be worth a try! (Avoid these if you are taking warfarin)
If your symptoms are unpleasant and persisting for more than 48 hours despite these measures, antibiotic treatment can be considered.
What prescription medication can we provide?
If clinically appropriate, we can provide treatment for female patients with an antibiotic that belongs to the nitrofuran group of antibiotics. It should begin to work within 24 hours usually.
What are the potential side effects of this antibiotic?
Most patients do not experience side effects with this, but occasionally they do occur and most commonly include:
Diarrhoea
Nausea/ vomiting
Dizziness
Decreased appetite
Headaches
It can make your urine a dark yellow/ brown colour. This is nothing to worry about and will settle when you stop this medication.
There are other potential side effects that occur less often. For a full list of these please read the information leaflet that comes with your medication.
If you are concerned about any potential side effects related to this medication, stop taking it and speak with a doctor.
When should you arrange an 'in person' appointment with a doctor?
If you suffer from repeated episodes of  Cystitis/ urine infections you should arrange an appointment with your local GP for assessment. This would include checking a urine sample for specific bacteria and may include a sexual health screen (Some sexually transmitted infections can have symptoms mimicking urine infections).
If you are not responding to the treatment prescribed within 48 hours.
If you become very unwell at any time e.g. high temperature, nausea/ vomiting, drowsy, back pain between your lower ribs and hips.
If you are aware your kidney filtration rate (eGFR/ estimated glomerular filtration rate) is less than 45 mL/min, this treatment will not work for you.
This is part of a condition known as Chronic Kidney Disease (CKD). If you are not sure what this is, or if it applies to you please send us a message to info@webdoctor.ie
Can taking antibiotics lead to antibiotic resistance?
Please be aware that antibiotics should only be used if necessary.

When antibiotic tablets are taken, they affect our gut bacteria.

The gut bacteria can then become resistant to the antibiotics we have taken. (This means that the antibiotics are not effective against these bacteria).

Our gut bacteria is often the cause of female urine infections.

This is one of the reasons it is important that we have a good clinical indication for prescribing antibiotics for urine infections.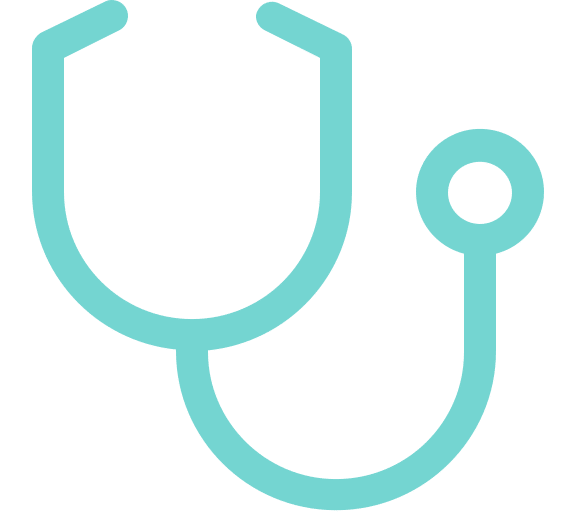 All of our doctors are registered with the Irish Medical Council and provide convenient and confidential healthcare to our patients.
The same doctor-patient confidentiality exists as in a regular face-to-face consultation, so you'll be in good hands.
Webdoctor.ie was created by and is led by medical professionals, so patient safety is always our priority.
From the comfort of home, avail of instant access to medical expertise, including evenings & weekends.
Affordable healthcare with prescriptions from just €30 and video consultations starting from €39.
Webdoctor.ie is an Irish-based healthcare provider that has carried out over 130,000 patient consultations.
Webdoctor.ie In The Media
As Ireland's leading online doctor service, Webdoctor.ie is regularly featured in the national media.
Want to know more about us?