Hay Fever:
Antihistamines, Nasal Sprays & Preventative Measures Hay fever (also known as seasonal allergic rhinitis) is a common allergic reaction to pollen and it can cause cold-like symptoms when the pollen count is high. Unfortunately, this means that many of us suffer from running noses, itchy eyes, and tickly throats for many of the spring and summer months. However, there are some ways to reduce symptoms! Here, we talk through some preventative measures that you can take to reduce exposure and some hay fever treatment options, such as antihistamine tablets and nasal sprays, that can help ease symptoms.
Is There Anything I Can Do To Help Reduce Hay Fever Symptoms?
As we mentioned above, hay fever is an allergic reaction to pollen. This means that hay fever symptoms will last as long as you are exposed to pollen, and so, reducing exposure to this allergen can help ease symptoms. But how do we do this?
Firstly, we would recommend figuring out what type of pollen is triggering your reaction. In general, different types of pollen will trigger a reaction at different times of the year. For instance:
Tree pollen is likely to trigger symptoms from March until May.
Grass pollen is likely to trigger symptoms from May until July.
Weed pollen is likely to trigger symptoms from June until September.
Knowing what type of pollen is causing your symptoms can help you take extra measures to reduce exposure during these times.
Here Are Some More Preventative Measures That May Help:
Stay indoors when the pollen count is over 50 (you can follow the pollen count in your local area here).
If you need to go outside, apply a barrier balm (like Vaseline) to your nostrils to trap the pollen.
Similarly, wearing sunglasses can help stop pollen from getting into your eyes – this is especially helpful if it's windy.
Try to limit time spent outside and avoid walking on or cutting the grass, especially when the pollen count is high.
When driving, try to keep windows closed and fit a pollen filter for the air vents in the car.
When you return home, take a shower, wash your hair, and change your clothes – pollen can get trapped in your hair and clothes.
If your pets spend time outdoors, try not to let them indoors as pollen can become trapped in their fur and they'll bring it into your home.
Similarly, avoid bringing fresh flowers inside and drying clothes outside, as this will also bring pollen into your home.
We also recommend vacuuming often, preferably using a vacuum with a HEPA filter as they help to trap allergens.
In addition, damp dusting surfaces will help remove pollen from around your home.
We also suggest avoiding smoke and smoking tobacco as it can worsen symptoms.
If you're allergic to other things (e.g. dust mites, animal fur etc.), try to avoid coming into contact with these allergens as much as possible. Some of the above suggestions, such as vacuuming with a HEPA filter vacuum and damp dusting, can help reduce your exposure to pet fur and dust mites.
How Do Hay Fever Treatments Work?
Here at Webdoctor.ie, we want you to enjoy the spring and summer months, hay fever-free. To help with this, we can provide you with a prescription via our online Hay Fever Treatment prescription service. Let's take a closer look at how they work.
Anithistamine Tablets
Through our online service, our doctors can provide prescriptions for antihistamine tablets, which can help to settle allergy symptoms. As we know, hay fever is an allergic reaction to pollen and it occurs when the immune system mistakes harmless pollen a threat.
To protect itself, the body produces antibodies called Immunoglobulin E (IgE) in response to the perceived threat. This causes the release of inflammatory substances, such as histamine. Histamine is largely what causes these irritating symptoms, such as itchy eyes and a runny nose.
Antihistamine tablets block the action of histamine and so, help to reduce hay fever symptoms and their duration.
Nasal Sprays
In addition, we can also provide prescriptions for steroid nasal sprays. These can help to settle the inflammation in your nose which is triggered by allergens.
Combination nasal sprays (steroid and antihistamine) can help to control symptoms that are not responding to steroid nasal sprays.
How Do I Take These Hay Fever Treatments?
How you would take these hay fever treatments will depend on why you're taking them. For instance, if you're struggling with symptoms and wondering how to stop hay fever immediately, you should consider antihistamine tablets. Hay fever tablets provide more immediate but short-term relief, in comparison to nasal sprays.
Therefore, you would only need to take them on days that you are experiencing symptoms. If you are taking them to ease hay fever symptoms, you may need to take them daily just for the spring and summer months.
In contrast, steroid nasal sprays take a little longer to work, but they provide more long-term relief. You can use them daily, following the instructions on your prescription to start, and lowering the dose as symptoms settle. We recommend using the minimum dose required to control your symptoms for the shortest time.
What Are the Most Common Symptoms of Hey Fever?
Symptoms can be irritating and make you feel a little under the weather (the last thing you want when you could be out, enjoying the summer sunshine!). Before we delve into how we can reduce them, let's take a brief look at some of the most common symptoms.
ONLINE PRESCRIPTION
Hay Fever Treatment
Request a prescription for Hay Fever Treatment online with Webdoctor.ie! Once your request has been approved, we can send your prescription directly to your chosen pharmacy via secure Healthmail.
Where Can I Get A Prescription For Antihistamine Tablets Or Other Hay Fever Treatments?
Ordering a prescription for hay fever treatments couldn't be easier with Webdoctor.ie. Simply visit our Hay Fever Treatment page, and fill out the simple and secure questionnaire – we'll do the rest!
This suitability questionnaire will provide our Irish-registered doctors with the information needed to ensure this treatment is safe for you. Once reviewed and approved, we will send your prescription directly to an Irish pharmacy for you via secure healthmail. The best part? Our online prescription service is available 24/7 and costs just €30!
Have some questions or concerns about our Hay Fever Treatment prescription service? No problem, any of our experienced doctors would be more than happy to talk to you about the different prescriptions available and how you can use them.
To speak to one of our medical team, simply book an online video consultation here. Our doctors are available on both evenings and weekends, so you can speak to them at a time that works for you.
Through an online medical questionnaire, face-to-face video consultation or home health test, our online doctors will review your case and prescribe the best treatment for you.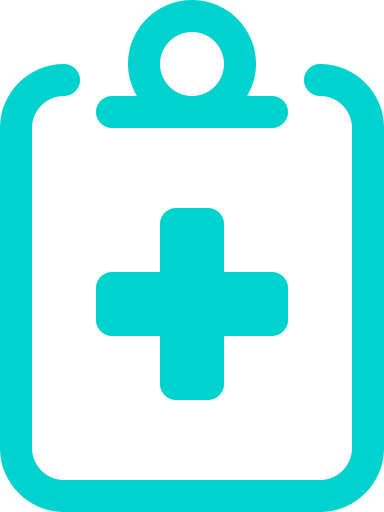 Fill in a secure and simple online questionnaire for your desired service.
Our Irish-registered doctors will review to ensure you are medically suitable.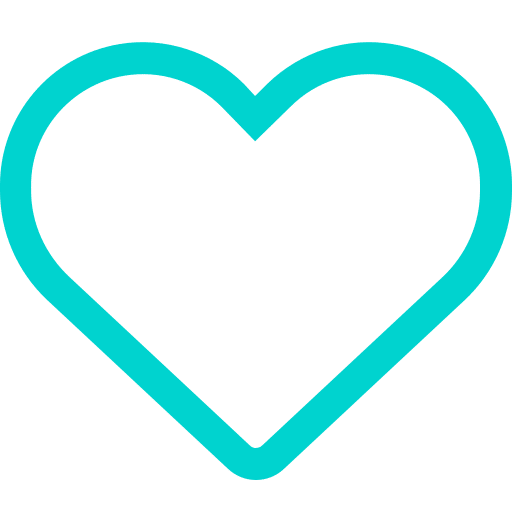 Your treatment will be approved if you are deemed medically suitable.