Free Prescription for Women Aged 17 to 26 years old
Ireland's Award-Winning Online Doctor Service Webdoctor.ie Customer Review
Very quick and easy service. My prescription was in my local pharmacy ready to pick up within a few hours. I'll definitely be using this again.
—Rachel, 29th May 2022
What Zoely is and what is it used for?
Zoely is a combined contraceptive pill. It contains two types of hormones, oestrogen and progestogen (1.5 mg estradiol and 2.5 mg nomegestrol acetate). It is used to prevent pregnancy and can be useful in the management of heavy/ painful periods, polycystic ovarian syndrome, premenstrual syndrome and acne. Zoely provides effective reversible contraception if taken correctly and good cycle control.
Zoely prevents pregnancy by:
Preventing ovulation (the release of an egg).
Causing the mucus at the cervix (neck of the womb) to thicken, preventing sperm from entering the womb.
Thinning the lining of the womb, making it more difficult for a fertilised egg to implant.
Contraceptive pills do not protect against sexually transmitted infections (STIs). You should always use a barrier method such as a condom to reduce your risk of STIs.
Here is some useful information on Zoely for Patients | Consilient Health Ltd.
Important Medical Information
Who is this service suitable for?
This service can provide treatment for female (birth sex) patients who require contraceptive treatment to:
Prevent pregnancy
Regulate troublesome periods
Manage hormonal-related acne
You can apply for this treatment if you are aged between 17 and 49 years. A risk assessment will be carried out to determine if it is suitable for you to use this medication.
To use this service safely, we require up-to-date height & weight information and a recent blood pressure reading. If you have had a recent blood pressure check by your GP/ nurse, you can use this. If not, a reading from your local gym, pharmacy or home monitor can be used.
Finding the right pill for you can take a little trial and error. If you are experiencing significant side effects with your current pill, please let us know and we can advise on safe alternative options.
Please be aware, this service is not suitable if you have malabsorption problems from any cause, including after weight loss surgery (e.g. gastric band or sleeve). You should speak with your local GP or family planning clinic for contraceptive advice.
How do you take Zoely?
If this is your first time taking Zoely or you are restarting:
Start it on day 1 of your next period and you will have full contraceptive cover immediately. (If you start it any later than this, additional contraception will be required for 7 full days).
If you have not been sexually active since your last period, you can start it at any time of your cycle. If taken correctly, you will have full contraceptive cover after 7 days of pill-taking. You should use additional contraception during this 7 day lead in time.
If you are changing from another type of pill or contraception, please send us a message with your Zoely request to let us know and we can give you individual advice on how to do this.
There are 28 pills in each packet of Zoely; 24 white pills and 4 yellow pills. The white pills contain hormones (active pills). The yellow pills do not contain hormones – they are inactive reminder pills.
Start at "Day One" on the labelled pill packet and follow the arrows to complete all the white pills, then the 4 yellow inactive pills at the end of the packet. Your new packet should then be started immediately, there is no break.
When you are taking the hormone-free pills (yellow pills) you will usually have a bleed. The bleed may last for a few days and still be present when you are due to start your next packet of Zoely. You should always start your next packet on time, even if you are still bleeding. It is essential that you take your pill around the same time every day.
What are the potential side effects of Zoely?
Zoely is very well-tolerated and most women do not experience side effects. In those that do, nausea, headaches and breast tenderness are the most common and usually settle quickly. Spotting between periods is also common and settles within the first 3 cycles.
Occasionally skin changes such as acne, decreased libido (sex drive), altered mood and fatigue are reported.
If you develop any of these symptoms and they are persisting, or you are concerned, please speak with your doctor. There are many alternative pill options to consider.
Combined pills like Zoely can cause increases in blood pressure. It is not medically safe to take this pill if you have high blood pressure. A blood pressure check should be performed every 6-12 months to monitor for this as you are unlikely to have any symptoms.
Does taking Zoely increase my risk of getting a blood clot?
Yes, taking a combined contraceptive pill increases your risk of developing potentially harmful blood clots, compared to non-users. The overall risk of a blood clot is very small and is significantly lower than during pregnancy or the postpartum period. But blood clots are potentially very serious and in very rare cases can be fatal.
You should see a doctor immediately if you develop any of the following symptoms when taking the combined pill:
Pain or swelling in the legs.
Severe chest pain.
Breathlessness or coughing up blood.
Bad fainting attack or collapse.
Unusual headaches or difficulty with speech or sight.
Numbness or weakness of a limb
The risk of developing a blood clot is greatest in the months immediately after starting Zoely, or when restarting after a break of at least one month. This risk reduces over the first year of use and then remains stable. It is for this reason that frequent starting and stopping of Zoely should be avoided.
If a blood clot develops in the leg, it can cause deep vein thrombosis (DVT).
If it travels to the lung, it can cause a pulmonary embolism (PE).
If it travels to the heart, it can cause a heart attack.
If it travels to the brain, it can cause a stroke.
Other things that can increase your risk of developing a blood clot when taking Zoely include:
Being overweight.
Smoking.
Increasing age (from 35 years and older).
Having a family member with a blood clot ages < 45 years.
Postpartum (6-12 weeks post-delivery).
Reduced mobility (even temporarily).
The more of these risk factors that apply to you, the greater your risk.
Seek additional advice if you are:
Having a procedure or surgery (of any type).
Planning a long haul flight.
Planning a holiday to an area of high altitude.
Immobilised for a prolonged period of time.
Further information about blood clot risk is detailed in the leaflet that comes with your medication. Please read this before you start this pill.
Can I delay my period using the Zoely pill?
If you are taking Zoely regularly, you can delay or prevent your period by skipping the hormone-free (yellow) pills.
Once you have completed the 24 white hormone pills in the packet, skip the 4 yellow pills and start a new packet immediately.
Some people will experience breakthrough bleeding during the second pill packet. This is nothing to worry about and will settle after you have bleed with your next pill-free break. If you would like some advice on this please speak with one of our doctors via online video consultation.
What happens if I forget to take Zoely?
The main concern about missing a pill is that it can reduce your contraceptive protection. The more pills you miss the greater the risk of becoming pregnant. This risk is greatest if you miss a pill from the start or the end of your pill packet.
If your missed pill is less than 12 hours late:

Take the missed pill as soon as you remember and continue with your pill packet as usual.
You will have full contraceptive cover and do not need to use additional contraception

If your missed pill is more than 12 hours late:
What you need to do depends on when in your cycle you missed the pill.
You find find more details on what to do here (page 10).
If you have any questions or concerns about this, please speak with one of our doctors via online video consultation.
If you are using Zoely for reasons other than contraception, then missing a very occasional pill is of no significant consequence.
If you have any vomiting or watery diarrhoea, you must use extra precautions during the illness and for seven days after the illness ends.
Can I take other medications with Zoely?
Some medications (prescribed and over-the-counter), herbal remedies and supplements can interact with Zoely. This can cause contraceptive failure and increase the possibility of potential side effects.
Please seek advice from a healthcare professional (e.g. doctor, pharmacist or nurse):
Before starting any new medications, herbal remedies or supplements if you are taking Zoely.
If you are taking regular medication and are planning to start using Zoely (or any contraceptive).
Examples of some medications that can interact with Zoely include EllaOne (emergency contraceptive pill), St John's wort, antiviral medications used to treat HIV/ AIDs, certain epilepsy medications, griseofulvin antifungal, rifampicin antibiotic (please note, other antibiotics do not affect Zoely).
Contraceptive Pill, Patch & Ring Options That We Prescribe
Too busy to see your GP? Order your repeat prescription for the contraceptive pill, patch or ring online with Webdoctor.ie! Once your request has been approved, we can send your prescription directly to your chosen Irish pharmacy via secure Healthmail. If you do not see your pill listed, please email us for advice.
Most Common Brands
We issue prescriptions for generic name medicines to ensure maximum availability of treatments. Please check your dispensed prescription before leaving the Pharmacy as no changes can be made after that point.
Requesting a prescription for Zoely couldn't be easier with Webdoctor.ie! Simply fill in a short and secure questionnaire and if clinically suitable, we will issue a prescription.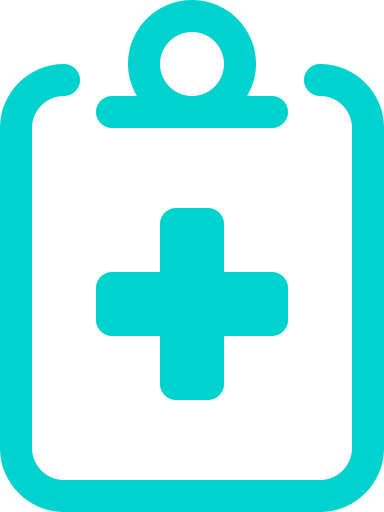 Fill in a short and secure online questionnaire – it only takes a couple of minutes.
One of our Irish-registered doctors will review your questionnaire to make sure this treatment is medically safe and suitable for you. If our doctor requires further clinical information to help safely assess your request, they will send you a message via your secure patient account.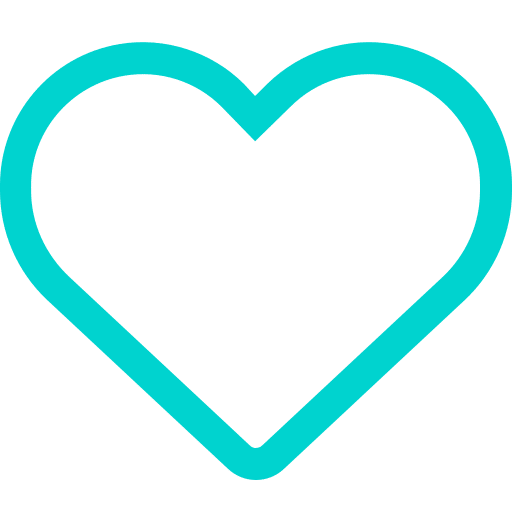 We will send your prescription to an Irish pharmacy of your choice once it has been approved.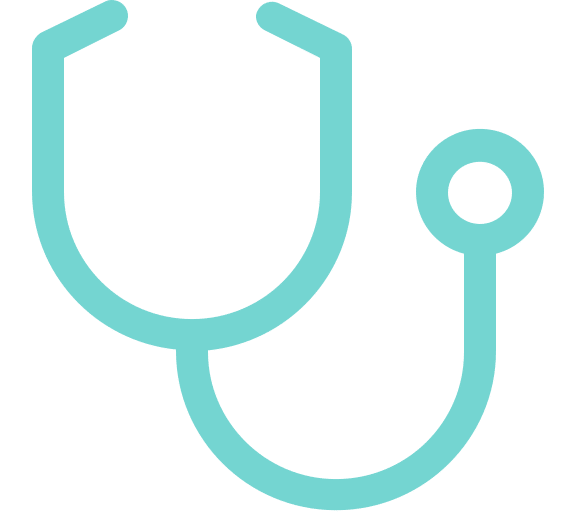 All of our doctors are registered with the Irish Medical Council and provide convenient and confidential healthcare to our patients.
The same doctor-patient confidentiality exists as in a regular face-to-face consultation, so you'll be in good hands.
Webdoctor.ie was created by and is led by medical professionals, so patient safety is always our priority.
From the comfort of home, avail of instant access to medical expertise, including evenings & weekends.
Affordable healthcare with prescriptions from just €30 and video consultations starting from €39.
Webdoctor.ie is an Irish-based healthcare provider that has carried out over 130,000 patient consultations.
Webdoctor.ie In The Media
As Ireland's leading online doctor service, Webdoctor.ie is regularly featured in the national media.
Want to know more about us?