Self-Injectable Weight Loss Treatment
Ireland's Award-Winning Online Doctor Service
Please note that you will need to upload a verified copy of your height, weight, and blood pressure that includes your name and date of birth to avail of this treatment. This information can be verified by a healthcare professional, such as a pharmacist, doctor, or nurse. You can download this document and have it filled out. This must be dated, signed and stamped by a pharmacist or medical professional. You will also need to upload a photo of your ID (passport or driver's license). We cannot assess your application without these documents. Webdoctor.ie
Customer Review
I don't write many reviews, but when a service or product exceeds expectations, saves time and money, and is reliable and convenient, I am happy to take the time to recommend and acknowledge those products/services and the people behind them. I've used Webdoctor.ie for all my health needs for over a year and will continue to do so for the foreseeable. 100%.
–MK, 28th September 2022
What Is Self-Injectable Weight Loss Treatment And What Is It Used For?
This medication can be used to help those with obesity lose weight and keep this weight off. This treatment should be used with a reduced calorie diet and increased physical activity.
It is important to be aware that it may need to be used long-term.
How Will Webdoctor.ie Help With My Weight Loss Journey?
Webdoctor.ie is here to support you on your journey to achieving a healthy weight and maintaining this.
Our team of doctors can prescribe Self-Injectable Weight Loss Treatment, subject to clinical suitability.
We will provide training for you to safely and confidently self – administer your daily injections.
You will have access to our library of weight management resources to help you get the most from your treatment: This includes:

Detailed information on the specific treatment we prescribe.
Hints and tips on how to cope with potential side effects
Lifestyle webinars – simple, clear information on important lifestyle factors such as sleep, stress, diet and exercise.
Carefully selected referral websites that provide patient education and support.

Ongoing patient support via our doctor messaging service through your secure patient account.
Please note that this messaging service is available Monday to Friday between 9am-5.30pm. If you require urgent assessment or advice please arrange a video consultation or contact your local doctor/ out of hours service.
Repeat prescriptions can be provided after the initial 16 weeks if clinically appropriate.
We request that you read all of the information on this page carefully before deciding to apply for Self-Injectable Weight Loss Treatment.
There is no quick fix! This is a long term plan that will hopefully enable you to make sustainable lifestyle changes.
It is important to be aware that weight loss will plateau, this is a normal part of the journey. It usually happens around week 40 of treatment. Don't worry, the weight that you have lost can be maintained by continuing your medical treatment and lifestyle changes.
Success is not just about the weight you lose but keeping it off, and the health benefits that you will gain.
Step 1
Making a Decision:
Make a decision to lose weight as part of a weight management programme.
Step 2
Education:
Review information and resources in this weight management programme and plan what changes you can make to your lifestyle.
Step 3
Training:
Complete training on how to use a self-injectable pen
Step 4
Start Treatment (weeks 1 to 4):
The Self-Injectable Weight Loss Treatment that we can prescribe may cause some unpleasant side effects such as nausea and vomiting. To minimise these, you start at a low dose and gradually build up to the treatment dose over 4 weeks.
If you are still having side effects at the time of your next dose increase, do not increase your dose and let us know. It may be that you just need to increase the dose more slowly to let your body get used to this medication. We will give you specific advice about this depending on your individual situation.
Step 5
Continue Treatment (weeks 5-16):
12 weeks (weeks 5-16) at the full treatment dose. This is usually during weeks 5-16 of treatment, but may vary depending on how you tolerate the medication and the increases in dose. Just remember, this journey is a marathon, not a sprint! If it takes a few weeks longer to reach this dose, it will not have any significant impact on your weight loss. The most important thing is that you are doing this safely.
Step 6
16 Week Assessment:
We will request that you complete an online assessment and upload a verified weight measurement taken by a healthcare professional (such as your pharmacist). We will advise you if the treatment is suitable for you to continue.
Step 7
Continue Treatment (if suitable):
As part of long-term weight maintenance for health improvements, you continue this treatment. Please be aware that if you stop this treatment, then you will regain weight. It may be required long term.
Requesting a prescription for weight loss couldn't be easier with Webdoctor.ie! Simply fill in a medical questionnaire and a prescription will be issued if clinically suitable.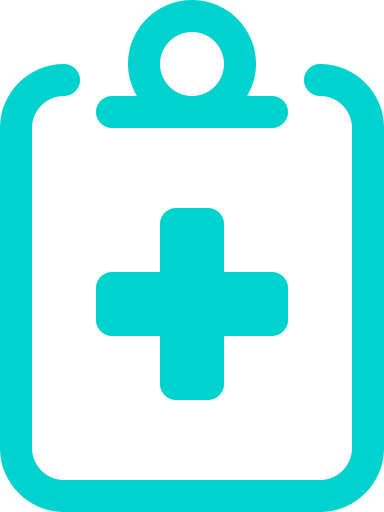 Step 1
Online Questionnaire
Fill in a secure online medical questionnaire – it only takes a couple of minutes.
One of our doctors will review your information to ensure this treatment is suitable for you. If our doctor requires further clinical information to help safely assess your request, they will send you a message via your secure patient account.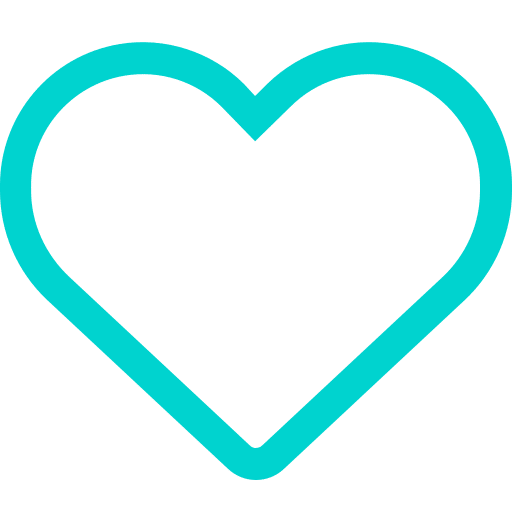 Step 3
Prescription Is Sent
Once approved, we will email your prescription directly to an Irish pharmacy of your choice using secure Healthmail.
Important Medical Information
Who is Self-Injectable Weight Loss Treatment suitable for?
This service is suitable for you if:
You are over 18 years of age
Your initial (pre-treatment) BMI is 30 or more
You can provide height and weight measurements verified by your healthcare professional
You are willing to engage with lifestyle changes in conjunction with medication
This service is not suitable for you if:
You are more than 65 years of age
You are pregnant or breastfeeding
You are actively trying to conceive (including IVF)
You have diabetes
You have weight gain due to medication or an endocrine (hormonal) disorder
You have been diagnosed with (or think you may have) an eating disorder
You have severe liver, kidney or heart failure
You have the following digestive conditions:

Inflammatory bowel disease
Gallbladder disease (including gallstones)
Pancreatitis

You have a thyroid condition (e.g. an underactive or overactive thyroid or thyroid cancer.)
If you're unsure of your BMI, you can check it with our BMI calculator HERE.
What is Self-Injectable Weight Loss Treatment and what is it used for?
The Self-Injectable Weight Loss Treatment that we can provide prescriptions for (where medically appropriate) is a once-daily medication that can help with weight loss.
It is prescribed as one part of a weight management plan that includes increased physical activity and a reduced calorie diet.
It comes in a pre-filled pen so that you can self-inject it at home.
This medication belongs to a group of medications called Glucagon-Like-Peptide (GLP-1) agonists.
What is a GLP-1 Agonist ?
Your body produces a hormone called Glucagon-Like-Peptide (GLP-1), which is released from the gut in response to food. This plays an important role in regulating blood glucose levels, slowing the emptying of your stomach and suppressing your appetite.
These medications are synthetic versions of this hormone. They can be used in the management of diabetes, and to aid weight loss and maintenance.
Please note the dosing regimes and the licensed products available for each medical condition, are different.
How does Self-Injectable Weight Loss Treatments work?
They act on part of the brain that controls appetite, causing you to feel more satisfied after you eat and fuller for longer. Therefore, you eat less.
How long do I need to use a Self-Injectable Weight Loss Treatment ?
The effect of this medication is only apparent when you are using it. When you stop using it , appetite regulation returns to the pre-treatment pattern. Most people will start to eat more again and regain weight.
In some cases, patients will regain more weight than they lost (they will weigh more than before treatment started). For this reason, medication often needs to be continued life long, or until another suitable treatment is arranged.
It is very important to be aware of this before agreeing to commence this treatment as part of your weight management plan.
How do you use Self-Injectable Weight Loss Treatments?
This medication is a once-daily injection – you will have to self-administer the injections. We will provide training for this to ensure you are safe and comfortable with the self-injection technique.
This medication is injected under the skin every day via a short needle into the tissue just below the skin . This is called a subcutaneous injection.
The best places to inject are
Your upper arms
The front of your thighs
Your abdomen (stomach)
You should inject a different place each day.
This treatment comes in a pre-filled pen with a measurement gauge so you can set and check the dose to be administered. You will need to connect a new, clean needle each time you use it, and dispose of each needle into a sharps box after every injection.You should never reuse needles, and never share needles or medication with anyone.
When should I take this medication?
It should be given at the same time every day. It doesn't matter if you take it with or without food. You should choose a time that suits you and works for your daily routine.
What dose of medication will I need to use?
The dose of treatment will change over the first 4 weeks. You will start off on a low dose and gradually increase to the target treatment dose. This is to minimise any potential side effects, particularly nausea. 
If you do experience side effects, do not increase the dose as planned. This can be done more gradually to allow the side effects to settle. If you do increase the dose, the side effects are likely to become more troublesome and potentially very serious. We can provide you with advice on how to manage this if necessary.
When you reach the maximum dose, you will remain on this dose ongoing as maintenance treatment. 
It is important that you DO NOT use more than the maximum dose each day. This will increase the possibility of potentially serious side effects but will not have any effect on weight loss. 
Some people do not reach the max dose, as they have side effects, but you can still lose weight. 
We will provide detailed information on medication doses if your request is approved.
How long does it take this injectable medication to work?
It will start to work immediately, but it can take up to 2 weeks before you notice any weight loss.
How much weight will I lose?
This will vary from person to person, and will depend on what dose of medication you are using. You can expect to lose 0.5-1kg per week when you reach the target treatment dose (week 5 ).
It is normal for your weight (and weight loss) to fluctuate from week to week.
You may not reach a 'normal' BMI (25 or less). That is OK! It is important to be aware of this and set a realistic mind-set. The focus of weight management should be health gain, and not the numbers on your scales.
Do I need a review after I start treatment?
Approximately 20% of patients do not respond to this particular treatment, even if they make the required lifestyle changes.
Once you have been using the target treatment dose every day for 12 weeks, you will need to get a verified weight measurement from a healthcare professional (such as your pharmacist) .
If you have not lost at least 5% of your initial body weight you will be advised to stop using this treatment as you have not responded. This is not a failure on your part, the treatment is just not effective for you.
This is usually after 16 weeks of treatment (4 weeks to reach the target dose and then 12 weeks using this dose daily). It may take longer in some patients if they have to increase the dose more slowly to cope with side effects.
Can I use Self-Injectable Weight Loss Treatments if I am trying to conceive, pregnant or breastfeeding?
This medication should not be used if you are actively trying to conceive. It should be stopped at least one month before trying to get pregnant, or starting IVF treatment.
Ideally, you should use a reliable form of contraception when using this medication. If you do become pregnant when using this treatment , you should stop it immediately.
It should not be used if you are pregnant or breastfeeding. If you are not breastfeeding and you have recently had a baby, we advise that you wait at least 3 months before using this treatment .
What are the potential side effects of this treatment ?
As with all medications, there is a possibility that you may experience some side effects (not everyone will experience these).
The most common side effects are related to gastric disturbance and include:
Nausea
Vomiting
Diarrhoea
Constipation
Stomach pain/ cramps
These symptoms are the most problematic and approximately 65% of all patients report some (not all!) of these symptoms. They are usually mild and settle with time, hence the gradual increase in dose over 4 weeks. Some people can take a little longer to settle on this medication than others. We can provide you with useful hints and tips on how to manage these and when to seek advice.
Other side effects include:
Localised reaction at injection sites

Bruising, pain, redness, itch

Difficulty sleeping (usually within the first 3 months of treatment)
Altered sense of taste
Dizziness
Fatigue (tiredness)
Headaches
Increased heat rate (palpitations)
Gallbladder problems such as gallstones
Low blood sugar (hypoglycaemia)
If you are concerned that you are developing these side effects, we advise that you stop the medication and seek medical advice.
Potentially serious side effects are uncommon but include:
Severe allergic reactions (anaphylaxis)

Seek URGENT medical advice if you experience lip/ tongue swelling, breathing problems, rapid heart rate.

Pancreatitis (inflammation of the pancreas)

This is a serious, potentially life-threatening condition
Seek URGENT medical advice if you develop nausea/ vomiting AND severe persistent pain in your upper tummy (this may move through to your back).
For full details of the potential side effects of this treatment , please ensure that you read the patient information leaflet that comes with your medication before you start to use it.
What will be included in my prescription?
Pre-filled injectable treatment pens:

If you are starting treatment: 18 pens
Repeat prescription: 30 pens

A sharps box
Needles for the pre-filled pens
Please note: the price of this medication can vary between pharmacies. This should be checked directly with your chosen pharmacy.
Weight Loss Treatments That We Prescribe
Need help to manage your weight? Order your prescription for oral or self-injectable medication online with Webdoctor.ie. All you need to do is complete a suitability questionnaire, then upload a picture of your height, weight and blood pressure measurements from your local pharmacy and a picture of your photo ID. Once approved, our Irish-registered doctors will send your prescription to a pharmacy of your choice.
Treatments Available via Webdoctor.ie
We issue prescriptions for the following types of medicines. Please check your dispensed prescription before leaving the Pharmacy as no changes can be made after that point.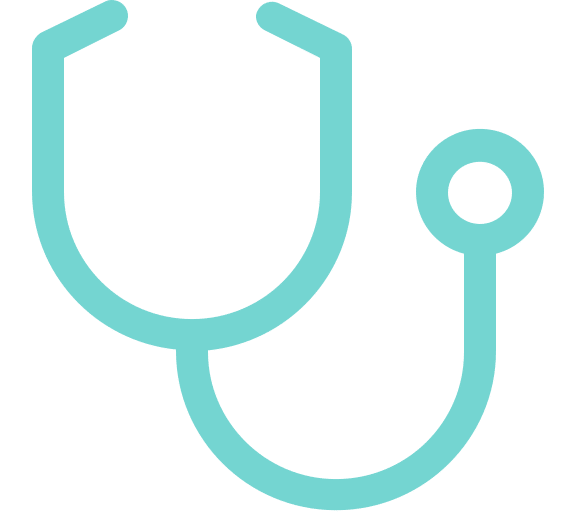 All of our doctors are registered with the Irish Medical Council and provide convenient and confidential healthcare to our patients.
The same doctor-patient confidentiality exists as in a regular face-to-face consultation, so you'll be in good hands.
Webdoctor.ie was created by and is led by medical professionals, so patient safety is always our priority.
From the comfort of home, avail of instant access to medical expertise, including evenings & weekends.
Affordable healthcare with prescriptions from just €30 and video consultations starting from €39.
Webdoctor.ie is an Irish-based healthcare provider that has carried out over 130,000 patient consultations.
Webdoctor.ie In The Media
As Ireland's leading online doctor service, Webdoctor.ie is regularly featured in the national media.
Want to know more about us?