Ireland's Award-Winning Online Doctor Service Webdoctor.ie
Customer Review
Brilliant service. Easy to complete questions, reviewed by doctor and prompt review. Prescription then sent to pharmacy, all for a great price.
—Mary, 11th July, 2022
Hypothyroidism Treatments That We Can Provide
Hypothyroidism is when your thyroid gland does not produce enough thyroid hormone (thyroxine). Thyroxine controls the metabolism in all cells of the body and low levels will cause this to slow down. This can lead to fatigue, weight gain, dry skin/hair, muscle aches, low mood, and tiredness.
Although Hypothyroidism cannot be prevented, most cases can be treated with medication (tablets) to replace the thyroxine that your thyroid isn't making. We can provide a 6-month prescription for hypothyroidism treatment through our online prescription service, where clinically appropriate.
We issue prescriptions for generic name medicines to ensure maximum availability of treatments. Please check your dispensed prescription before leaving the pharmacy as no changes can be made after that point.
Oral Thyroid Hormone (T4)
Requesting a prescription for Hypothyroidism Treatment couldn't be easier with Webdoctor.ie! Simply fill in a medical questionnaire and a prescription will be issued if clinically suitable.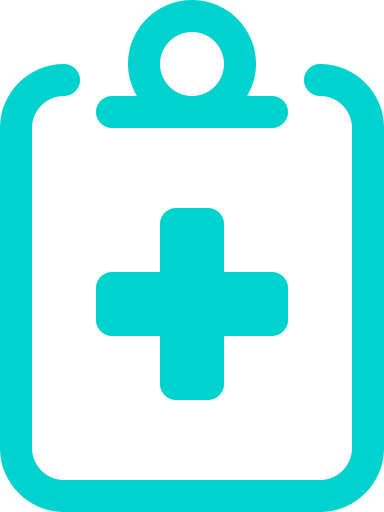 Step 1
Online Questionnaire
Complete a short and secure online questionnaire from your phone, tablet or laptop – it only takes a couple of minutes.
One of our Irish-registered doctors will review your request to ensure this treatment is medically suitable and safe for you. If our doctor requires further clinical information to help safely assess your request, they will send you a message via your secure patient account.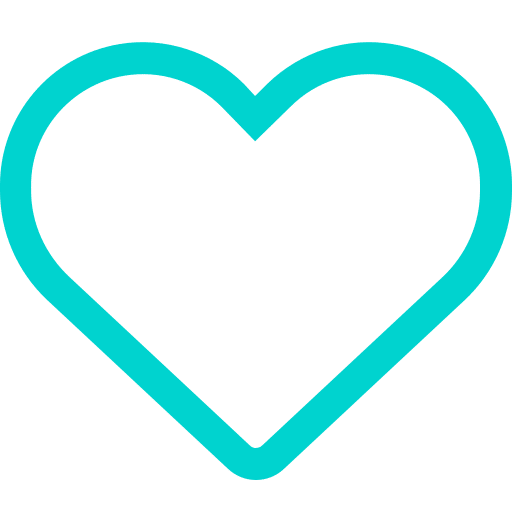 Once approved, we will send your prescription directly to an Irish pharmacy of your choice using secure Healthmail.
Important Medical Information
Who is this service suitable for?
This service is suitable for you if you :
Are 17 years or older
Have been diagnosed with Hypothyroidism
Are using T4 medication to manage this
Are stable on your current treatment for at least 6 months (no medication changes are required)
Have a copy of your most recent thyroid blood results (within the past year)
Who is this service not suitable for?
This service is not suitable for you if:
You have not been diagnosed with Hypothyroidism by a doctor 
You have not been commenced on treatment
You are seeking T3 or a medication not listed in our medical questionnaire
You require a change to your dose of medication
You are pregnant or breastfeeding
What is the Thyroid Gland?
The thyroid gland is located in the neck and produces thyroid hormones, Thyroxine (T4) and Triiodothyronine (T3).
These regulate the body's metabolism and are essential to the functioning of many cells in the body. The release of T3 and T4 is controlled by the levels of Thyroid Stimulating Hormone (TSH), which is released from an area of the brain called the pituitary gland. One group of hormones regulates the other – when one is too high it stimulates increased release of the other and vice versa.
What is Hypothyroidism?
Hypothyroidism is when your thyroid gland does not produce enough thyroid hormone (T3 & T4). It is often referred to as having an 'underactive thyroid'.
As T3 & T4 levels are low, the pituitary releases more TSH, and if there is no associated increase in T3 &T4, it will release more. As a result the TSH level will be high and the T4 level will be low.
When there is not enough thyroid hormone, lots of the body's functions slow down, and it is this process that causes the symptoms of Hypothyroidism.
What are the most common causes of Hypothyroidism?
Autoimmune Thyroiditis is the most common cause of Hypothyroidism in Ireland.
This occurs when your body produces antibodies to the thyroid gland which 'attack' it, preventing it from functioning properly.
In some patients, this will cause the thyroid gland to enlarge. This is known as a Goitre. If this occurs when you have Autoimmune Thyroiditis, it is called Hashimoto's Disease.
Other less common causes include:
Damage to the thyroid gland from

Previous thyroid surgery or thyroid treatment e.g. radioactive treatment

Iodine deficiency (This is the most common cause worldwide, but uncommon here in Ireland.)
Side effects of certain medications
Congenital (born with Hypothyroidism)
Pituitary Gland Dysfunction (The pituitary is part of the brain that controls the production of thyroid hormone)
What are the most common symptoms of Hypothyroidism?
There are many different symptoms as the metabolism of most cells in the body are affected.
The most common symptoms are:
Fatigue
Constipation
Weight gain
Dry skin
Low mood/ lack of motivation
Always feeling cold
General aches and pains
Hoarse voice
It can also cause decreased libido and fertility problems.
In females it can cause irregular menstrual cycles, and in older populations it can cause memory problems.
These symptoms vary from patient to patient, and often will develop slowly over many years, so they can be difficult to recognise.
What is Subclinical Hypothyroidism?
Subclinical Hypothyroidism occurs when your blood tests are a little abnormal; the TSH level is raised but your T3 & T4 levels are normal. It suggests that the thyroid gland needs extra stimulation to release the thyroid hormones.
How this is managed varies from patient to patient and it depends on your age, if you have symptoms, and what your TSH result is.
Why do I need to take treatment for Hypothyroidism?
Firstly, you can feel unwell and have troublesome symptoms if you have an untreated underactive thyroid gland.
Secondly, your risk of heart disease is increased as untreated Hypothyroidism causes increased levels of cholesterol.
What treatment can we prescribe?
We can prescribe thyroid hormone (T4) tablets.
Please be aware, we are not able to prescribe other thyroid medications via this service.
How do I use T4 thyroid tablets?
T4 thyroid tablets are used to replace the Thyroxine hormone that your thyroid is not making.
They are taken every day, and usually lifelong.
The dose may need to be adjusted from time to time.
It is advised that you have your thyroid function (blood tests) checked once per year, once you are stable, or more often if you are concerned your symptoms are not well controlled or you are planning a pregnancy or are pregnant.
Your TSH level is what is used to assess if you are on the correct dose of medication.
What are the most common side effects of T4 medication?
The most common side effects include:
Nausea/ vomiting/ diarrhoea
Headaches
Flushing/ sweating
Tremors/ shaking
Weight loss
Palpitations, chest tightness, irregular heart beat
Insomnia
Agitation, restlessness
Feeling generally unwell
The most common reason for side effects is that your medication dose is too high. They usually settle when the dose is adjusted.
Please ensure you read the patient information leaflet that comes with your medication for full details of potential side effects.
Can Hypothyroidism affect pregnancy?
Hypothyroidism can cause fertility problems. Ideally, if you are planning to conceive you should aim to ensure that your thyroid treatment is stable and within the recommended range to optimise your chances of becoming pregnant.
If you do become pregnant, your thyroid treatment requirements will increase from early pregnancy and your blood tests and medication dose will need to be reviewed at regular intervals. It is best to get advice from your doctor as soon as you know you are pregnant.
During pregnancy there is an increased risk of some complications such as Anaemia, misscarriage, Pre-Eclampsia, premature labour and low birth weight.
If your thyroid hormone levels are monitored regularly and treated appropriately, then you are unlikely to develop any complications.
If you would like to discuss this further, please make an appointment to see one of our online doctors.
Is there a specific Hypothyroidism diet that I should follow?
There is no medical evidence that avoiding or eating certain foods will have any significant effect on your thyroid function.
It is important to note that adequate dietary iodine is essential for healthy thyroid functioning. In Ireland, most people get more than adequate amounts from their diet.
We would advise that you follow a healthy, balanced diet with lots of fresh unprocessed food. If you consume alcohol, you should follow the recommended advice on how much.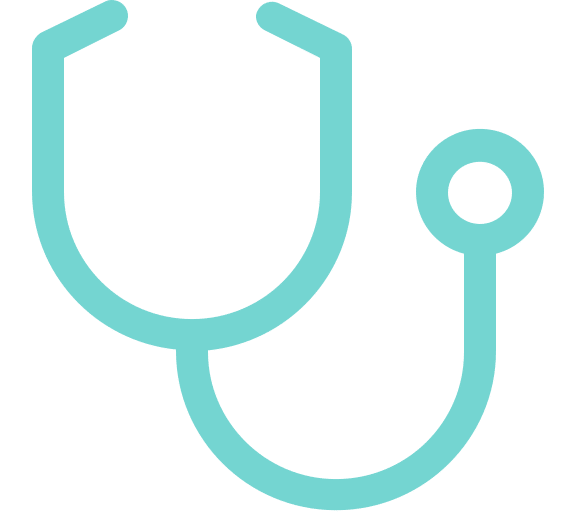 All of our doctors are registered with the Irish Medical Council and provide convenient and confidential healthcare to our patients.
The same doctor-patient confidentiality exists as in a regular face-to-face consultation, so you'll be in good hands.
Webdoctor.ie was created by and is led by medical professionals, so patient safety is always our priority.
From the comfort of home, avail of instant access to medical expertise, including evenings & weekends.
Affordable healthcare with prescriptions from just €30 and video consultations starting from €39.
Webdoctor.ie is an Irish-based healthcare provider that has carried out over 130,000 patient consultations.
Webdoctor.ie In The Media
As Ireland's leading online doctor service, Webdoctor.ie is regularly featured in the national media.
Want to know more about us?