AMH Ovarian Reserve Home Test
Ireland's Award-Winning Online Doctor Service
Due to An Post operating hours over the Christmas period, home test kits will not be shipped from December 18th until January 2nd at the earliest. This is so the results of your test can be processed efficiently. We apologise for any inconvenience caused. Webdoctor.ie
Customer Review
Every time I used Webdoctor, I had a very good experience. I had my problems sorted in a very short time. I did not have to travel, wait in queues or even leave the house. All the staff working there were very helpful. I will use it again.
– Andreea, 2nd May 2022
Comprehensive AMH Ovarian Tests
Looking for fast health insights without the hassle of appointments? Webdoctor.ie's range of health tests will provide you with quick and confidential results.
A useful indicator of the number of eggs remaining in your ovaries.
Using a smartphone, tablet or laptop you can order a Home Test Kit in a matter of minutes. Simply fill out a brief questionnaire and we'll deliver your Home Test Kit to your door.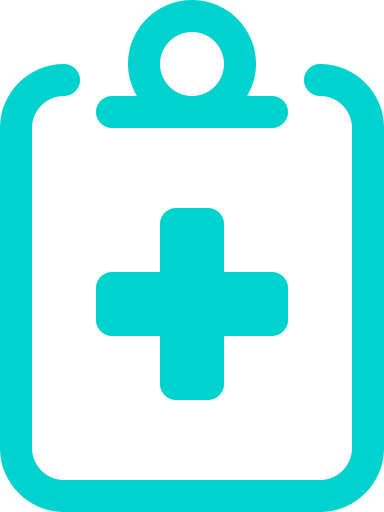 Step 1
Online Questionnaire
Answer a short clinical questionnaire and we will send you a discreetly packaged Home Test Kit.
When your Home Test Kit arrives, it will include easy-to-follow instructions. Take your sample, label it, and return it to us as directed.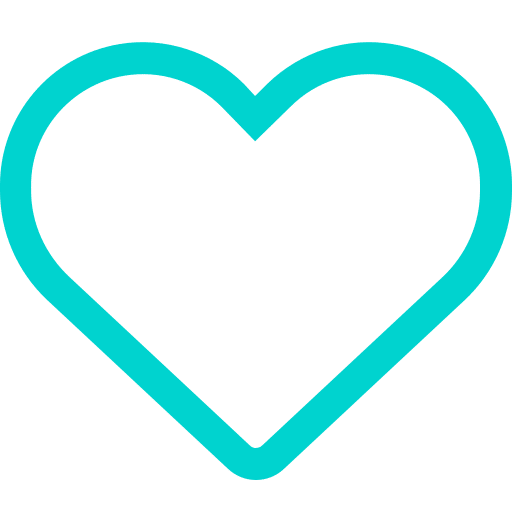 Our laboratory partner processes your samples and we share the results via your Online Patient Portal. We'll email you when they're ready.
If your results are positive, our clinical team may call you to discuss treatment options and next steps.
Important Medical Information
What is AMH?
Anti-Mullerian Hormone (AMH) is a hormone produced by the follicles in the ovaries. A follicle is the sac that the 'egg' grows in.
You are born with a set number of ovarian follicles, and you cannot make any more. The number of follicles decreases naturally as you age. Testing the AMH gives an estimation of ovarian reserve (how many eggs are remaining) and can provide useful information about your fertility.
Webdoctor.ie offers a home test kit so you can measure the AMH level in your blood.
What Is An AMH Test?
It is a simple blood test that measures the Anti-Mullerian Hormone. As the AMH test can be done at home, there is no need to visit your GP or hospital. A small sample of blood is collected via a finger prick and sent off to the accredited laboratory used by Webdoctor.ie.
What is An AMH Test Used For?
AMH is frequently the first indicator of a depleted ovarian reserve. It can provide information about the remaining ovarian reserve, one of the many factors that play a role in female fertility.
It is important to note that this test does not predict your fertility. Fertility is a complex issue and often requires a comprehensive evaluation.
Other important fertility factors include:
Male fertility factors such as sperm count and quality
Female age
Smoking (decreases both female & male fertility)
Chronic medical conditions (can affect female and male fertility)
Endometriosis, uterine fibroids, pelvic scarring (from previous infection)
Can I Use An AMH Test if I Am On Contraceptive Hormones?
Hormonal contraceptives can 'put the ovaries to sleep', preventing the release of an egg each month (ovulation). This can result in lower AMH levels. Therefore, if you are using hormonal contraception, your test result may not be accurate.
The best medical advice would be to wait until you have no need for contraception and allow the ovaries to 'wake up' before using the AMH test. It is important to be aware that this can take between 1 & 10 months, it varies greatly between women.
You should take this test when you have stopped hormonal contraception for at least 3 months.
Do Any Medical Conditions Affect AMH Levels?
Women with polycystic ovary syndrome (PCOS) have a higher number of follicles (eggs), resulting in higher baseline AMH levels. If your AMH test results are elevated, suggesting PCOS is present, then a more detailed clinical history and further tests may be needed to confirm the diagnosis.
If this is the case, then specialist assessment for advice on maximising your fertility in the future may be the next step.
Are there any other factors that affect AMH levels?
There is clear evidence that smoking may directly accelerate ovarian follicular depletion. Smoking has also been shown to alter the metabolic path of several reproductive hormones. However, it appears that the AMH level is not directly affected by smoking.
Research indicates that in black and Hispanic women, serum AMH levels can be 25% lower than those found in Caucasian women of a similar age. Furthermore, an unexpectedly high number of black women have undetectable AMH levels despite relatively young age and regular menstrual cycles. Therefore, this indicates a potential discrepancy between the actual ovarian reserve and what is indicated by AMH measurement in these populations. More research on this finding is needed. Consequently, care must be taken when using AMH reference values across different ethnicities.
Does It Matter Where I Am in My Menstrual Cycle When I Take an AMH Test?
The level of AMH is fairly constant throughout a woman's menstrual cycle. Therefore, the AMH test can be taken at any time during your cycle.
Is an AMH Test a Good Indicator of Fertility?
AMH is frequently misunderstood as a "fertility test," when in fact it is a "screening test". It is a good indicator of the amount of eggs left rather than the quality of those eggs.
A low AMH level does not necessarily indicate infertility. It is just one of many screening tests used to uncover and treat infertility.
What if My AMH Test Report Indicates a Potential Problem With My Fertility?
We will advise that you make an appointment with your local GP or for a video consultation with a Webdoctor.ie GP to discuss this further and make an individual plan appropriate to your situation.
How Do I Get My Results?
To protect your privacy, we will share your test results with you via your secure Webdoctor.ie Online Patient Portal. This is completely confidential and you can review your results at a time and place that suits you.
To view your results, simply log into your personal account using the "Login" button at the top of this page. Once you have entered your details, you will find your results and details of your previous treatments.
How Long Will it Take to Receive My Results?
It takes An Post up to 3 business days to deliver your home test to our partner lab for analysis. Once the lab receives the sample, it can take up to 5 business days to process the results and send them back to our doctors for review. We usually send the results to your secure patient portal the same day we receive them.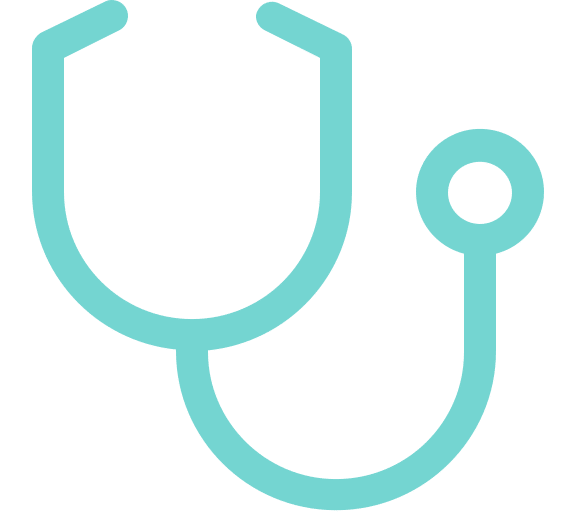 All of our doctors are registered with the Irish Medical Council and provide convenient and confidential healthcare to our patients.
The same doctor-patient confidentiality exists as in a regular face-to-face consultation, so you'll be in good hands.
Webdoctor.ie was created by and is led by medical professionals, so patient safety is always our priority.
From the comfort of home, avail of instant access to medical expertise, including evenings & weekends.
Affordable healthcare with prescriptions from just €30 and video consultations starting from €39.
Webdoctor.ie is an Irish-based healthcare provider that has carried out over 130,000 patient consultations.
Webdoctor.ie In The Media
As Ireland's leading online doctor service, Webdoctor.ie is regularly featured in the national media.
Want to know more about us?