Ireland's Award-Winning Online Doctor Service
Webdoctor.ie
Customer Review
Have used webdoctor a few times & it's always a very efficient service. My prescription was sent directly to my local chemist which made pick up very easy. So handy for repeat prescriptions.
—Anita, 24th September 2022
Eczema Treatments That We Can Provide
Too busy to see your GP? Order your prescription for Eczema Treatment online with Webdoctor.ie. Where clinically suitable, we provide prescriptions for a number of topical and oral eczema treatments online. You can use this prescription in any Irish pharmacy.
Please check your dispensed prescription before leaving the pharmacy as no changes can be made after that point.
Topical Steroids (Creams/ Ointments)
Oral Antihistamines
Request an online prescription for Eczema Treatment for as little as €30 – there's no need for an in-person appointment. Here's how it works:
Step 1
Online Questionnaire
Fill in a secure online medical questionnaire – it only takes a couple of minutes.
One of our doctors will review your information to ensure this treatment is suitable for you. If our doctor requires further clinical information to help safely assess your request, they will send you a message via your secure patient account.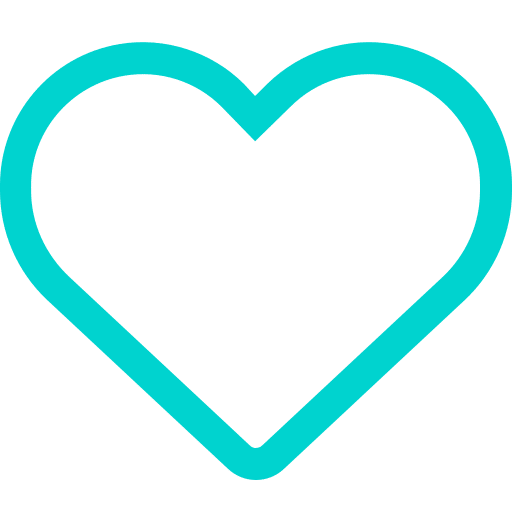 Step 3
Prescription Is Sent
Once approved, we will email your prescription directly to an Irish pharmacy of your choice using secure Healthmail.
Important Medical Information
Who is the service suitable for?
This service is suitable for you if you: 
Have been diagnosed with eczema by a doctor (atopic eczema or contact dermatitis) 
Have mild – moderate flare of symptoms 
Can upload recent photos of your eczema
Are requesting this treatment for yourself
Are not pregnant, trying to conceive or breastfeeding
Require a prescription for a medication listed on our application questionnaire.
Who is the service not suitable for?
This service is not suitable for you if:
You have not been diagnosed with eczema by a doctor
You require ongoing or long-term management of your symptoms 
You are requesting this treatment for a child or another adult
You need a prescription for treatment NOT listed on our application questionnaire
You are pregnant or breastfeeding
You are taking immunosuppressive medication
You are concerned your eczema is currently infected 
You have had a serious complication of eczema at any time in the past, for example:

Bacterial infection of eczema that required hospital admission
Infection of eczema with a virus such as Herpes that needed antiviral medication
Hospital admission due to complications of Eczema
What is eczema?
Eczema is a common, chronic skin condition that can affect all age groups. Eczema affects up to 1 in 5 children and 1 in 10 adults in Ireland. It causes itchy, dry, cracked, painful red patches of skin.
This is due to their skin's inability to retain moisture.
There are many different types of eczema, but the most common type is atopic eczema.
Atopic eczema is a non-contagious, chronic (long-term) inflammatory skin condition. If you have atopic eczema, your skin barrier function (which prevents water loss and protects against allergens and irritants) is impaired or weakened. This makes the skin dry out and become more vulnerable to infections by bacteria and viruses.
What causes eczema?
The exact cause of eczema is not known but certain factors are felt to be involved in this condition:
Genetics – you are more likely to acquire eczema if one of your parents or siblings has it
Altered inflammatory, immune and allergic responses
Atopic eczema most frequently begins in childhood but may also develop for the first time in adulthood. It can run in families and frequently occurs alongside other atopic conditions, including hay fever and asthma.
What are the most common types of eczema?
Eczema refers to a range of skin conditions characterised by dry, inflamed skin.
Types of eczema include:
Atopic eczema – a chronic skin condition associated with other atopic conditions, such as Hay Fever & Asthma 
Discoid eczema – lesions that appears in round or oval spots on the skin
Contact Dermatitis – a skin reaction that occurs when the skin comes into contact with an irritant
Varicose eczema – skin changes that occur due to reduced blood flow (poor circulation) in the lower legs  
Seborrhoeic eczema – red, scaly patches on the sides of the nose, brows, ears, and scalp
Dyshidrotic eczema (Pompholyx) – formation and sometimes eruption of blisters across the palms of the hands
Please note that we can only treat atopic eczema, and Contact Dermatitis.
What can trigger a flare of eczema?
There are many things that can trigger a flare of eczema and these will vary from person to person.
Common triggers include irritants, allergens, stress, and infection. Some examples are listed below:
Irritants – e.g. soaps, shampoos, washing powder, perfume
Environmental factors or allergens – e.g. dust, changes in temperature, animal dander, pollen
Hormonal changes – e.g. periods, pregnancy
Certain materials against the skin – e.g. wool
Stress – e.g. emotional stress, exhaustion
Infections – e.g. viral infections
Are there things I can do to avoid a flare of my eczema symptoms?
There are a number of things you can do to try to keep your skin in good condition and avoid symptom flares:
Use an unfragranced moisturiser as much as possible (no colours or perfumes) ideally twice daily if your skin is in good condition, and 4-6 times daily during a symptom flare
Use sensitive skin detergents in your washing machine
Wear loose cotton clothes as much as possible
Completely avoid soaps, shower gels and bubble baths
Stay well-hydrated
How is eczema treated?
Unfortunately, there is no cure currently for eczema, however, there are treatments available to help manage eczema symptoms and keep your skin in good condition.
The goal of managing eczema is to improve the protective barrier function of the skin and to reduce the inflammation that causes symptoms. The best way to manage eczema is to use moisturisers (also known as emollients), and lots of them! These improve the protective function of the skin and help to prevent flares. They should be used several times daily, even if your skin is in good condition.
When eczema does flare up, ointments/creams that contain steroids are used to calm inflammation.
What is the best eczema cream (emollient) to use?
Emollients help to soften hard skin, ease itch, and can make other treatments more effective.
If you are using another treatment, apply the moisturiser first, allow it to dry for 30 minutes and then apply the other treatment.
There are many moisturisers to choose from – the best one is the one that you like. Regardless of what treatment you are using, it is essential that you keep your skin well moisturised by using liberal amounts of moisturiser regularly, even when your skin is in good condition. This is an essential part of the management of eczema.
CAUTION: When moisturisers dry on dressings, clothing, bedlinen or hair they can catch fire very easily if they come into contact with a naked flame. It is essential that extra care is taken around naked flames (e.g. candles, cigarettes) when using skin care or hair care products. It is advisable to wash clothing and bed linen regularly if it has been in contact with moisturisers.
Please note the moisturisers are not fire hazards when in their containers – it is only when they have dried out on these materials.
What are topical corticosteriods?
'Topical' means medications that are applied to the skin. Topical corticosteroids are creams/ ointments that contain steroid medication, which helps to settle inflamed skin.
They are available in different strengths (mild, moderate and potent or very potent). The decision on what strength to use will be based on how significant the skin inflammation is and what part of the body is affected.
All topical steroids should be used short-term (1-4 weeks maximum), at the lowest dose for the shortest time possible to control your symptoms and reduce side effects.
Topical steroids have few side effects when used correctly. Long-term use can cause thinning of the skin, a change in skin colour, and a rebound of symptoms when stopped (inflammation and a flare of symptoms). Your body can come to rely on these instead of producing its own natural steroids, which can potentially cause serious medical problems if they are stopped suddenly.
If you feel you need to use steroid creams/ ointments frequently, you should speak to a GP. They can check that the treatment is effective and advise on dosage. You can book an appointment with one of our online GPs.
What are antihistamine tablets?
Antihistamine tablets can help to settle itch symptoms by blocking the action of histamine, one of the chemicals released by the body when the skin becomes inflamed.
Antihistamine tablets are generally well-tolerated but they can cause drowsiness in some patients. To reduce any potential effects of this, take this medication at night.
If you do experience drowsiness, do not drive or operate machinery – it is not safe!
Other potential side effects include dizziness, nausea and headache.
What treatments are available via this service?
We can prescribe a variety of treatments to help manage flares of eczema symptoms:
Topical Corticosteroids
Antihistamine Tablets
For more information on what we prescribe, please contact our team (info@webdoctor.ie)
I think my eczema might be infected, what should I do?
Eczema can easily become infected.
Common symptoms of infection include:
Worsening eczema symptoms
Fluid oozing from the skin
Yellow/ white spots appearing in the eczema
Yellow crust across the eczema surface
Sore or swollen skin
Feeling feverish or generally unwell
High temperature
If you are concerned about potential infection, this service is not suitable for you. We are only able to provide the treatments listed; this does not include antibiotic or antiviral medication.
It is important that you arrange a review with a GP urgently if you think your eczema is infected. You can book an appointment with one of our Irish-registered doctors.
What is eczema herpeticum?
Eczema herpeticum occurs when eczema skin is infected with the herpes simplex virus (HSV). It is uncommon, but potentially serious. HSV is the same virus that causes cold sores and genital herpes. Eczema herpeticum can be very serious, especially when it spreads over large areas of skin.
Symptoms of eczema herpeticim include:
Appearance of clusters of small, itchy, painful blisters
Blister with red, black or purple colouring
Oozing blisters
High temperature and fever-like symptoms
Swollen lymph glands
Overall feeling unwell
If you suspect you could have eczema herpeticum, it is very important that you consult a doctor immediately.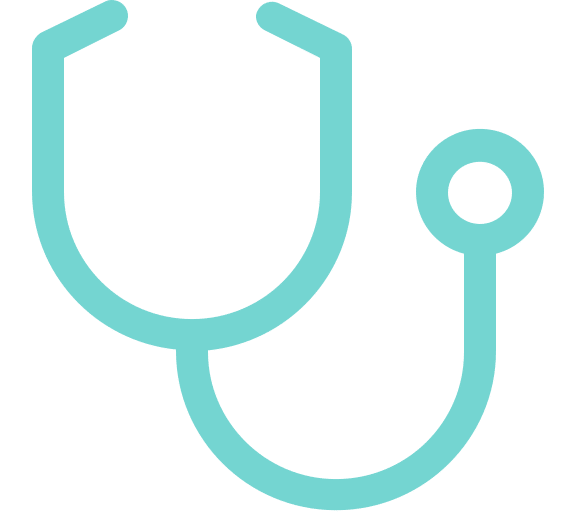 All of our doctors are registered with the Irish Medical Council and provide convenient and confidential healthcare to our patients.
The same doctor-patient confidentiality exists as in a regular face-to-face consultation, so you'll be in good hands.
Webdoctor.ie was created by and is led by medical professionals, so patient safety is always our priority.
From the comfort of home, avail of instant access to medical expertise, including evenings & weekends.
Affordable healthcare with prescriptions from just €30 and video consultations starting from €39.
Webdoctor.ie is an Irish-based healthcare provider that has carried out over 130,000 patient consultations.
Webdoctor.ie In The Media
As Ireland's leading online doctor service, Webdoctor.ie is regularly featured in the national media.
Want to know more about us?