Chickenpox Vaccine Service
Ireland's Award-Winning Online Doctor Service Webdoctor.ie
Customer Reviews
Very happy with service, it was user friendly for a person on the go that is not overly technically savvy. I was so pleased with the prompt and thorough response. I absolutely will be using this again!
—Elaine, 9th May 2022
Chickenpox Vaccines That We Prescribe
Chickenpox is a common childhood illness, and full recovery is usual, especially for children under 10 years of age. However, chickenpox in adults often means more severe symptoms, and there can be complications for those with a weakened immune system. Whilst there is no cure, you can request a prescription for chickenpox vaccine through this service to help reduce the risk of contracting the virus. We currently provide prescriptions for the Varivax vaccine.
Request a prescription for vaccination against chickenpox through our easy-to-use online prescription service! Fill in a brief questionnaire and once approved, we'll issue your prescription.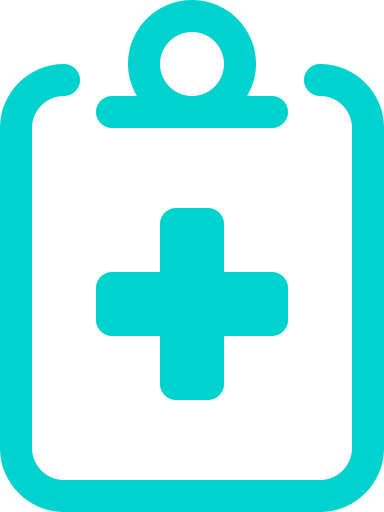 Step 1
Online Questionnaire
Access and complete a secure online questionnaire using any phone, tablet or laptop – it just takes a few minutes.
One of our Irish-registered doctors will review your request to make sure this chickenpox vaccine is medically safe and suitable for you. If our doctor requires further clinical information to help safely assess your request, they will send you a message via your secure patient account.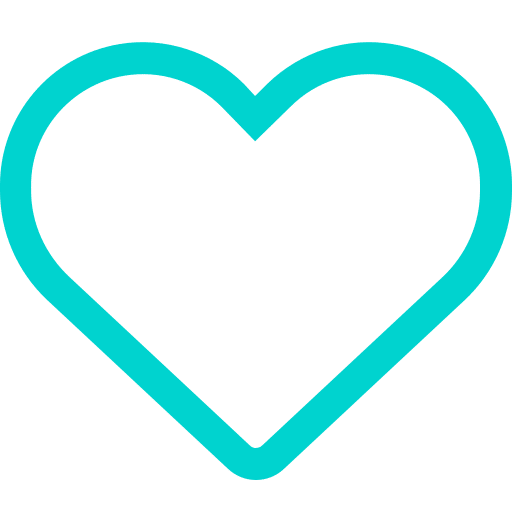 Once approved, we'll send your prescription to your chosen Irish pharmacy. There, you can arrange an appointment for your vaccination.
Important Medical Information
Who is this service for?
This service is suitable if you:
Are aged 17 years to 65 years of age (at the time of first vaccination).
Have never had chickenpox and have not been vaccinated against chickenpox.

If you are not sure if you have ever had chickenpox before, speak with your local GP or make an appointment for a video consultation with one of our doctors to discuss this further.
This service is not suitable for you if you:
Are pregnant (or suspect you could be pregnant), actively trying to conceive or breastfeeding.
Have had an allergic reaction to any previous vaccination.
Have received a live vaccination in the past 4 weeks (MMR, yellow fever, smallpox).
Are immunosuppressed (have a weakened immune system because of certain medical conditions or medications you are taking)
Have active/untreated tuberculosis (TB)
Have a bleeding disorder.
Have received any blood products in the past 5 months e.g. blood transfusion, immunotherapy, varicella zoster immunoglobulin.
If you are not sure about any of these criteria, please contact our team who will be happy to help.
What is chickenpox?
Chickenpox is a very contagious infection caused by the Varicella-Zoster virus. It is spread via droplets (coughing/sneezing) or direct contact with the fluid in the blisters. It is a common childhood illness and usually affects children under the age of 10 years. However, you can get it at any age.
There is no cure for chickenpox, but it generally settles for most patients without treatment within a week. Full recovery is usual, especially in children under 10 years of age. The symptoms are often worse the older you are and tend to affect adults more severely.
If you have had chickenpox, vaccination with Varivax is not necessary as your body will have made antibodies to fight this infection. This usually provides lifelong immunity, protecting you against getting this illness again. However, it can come back in later life as shingles.
Is chickenpox contagious?
As chickenpox is a highly contagious infection, anyone infected should avoid contact with others, especially more vulnerable groups of people, such as pregnant women and those with weak immune systems. Healthy adults who have not had chickenpox may also want to avoid catching it as the illness tends to be more severe in adults.
You should keep away from childcare, school or work for 5 days from the onset of the rash and until all the lesions have crusted over.
Note: People with chickenpox should also avoid air travel until all of the spots have scabbed over. You should check this with your airline as a doctor's letter may be required to travel.
For further information about chicken pox: Home Page – Are you Chickenpox aware? Know the signs.
Who is at increased risk from chickenpox infection?
Although this infection is not usually serious, some people are at greater risk of developing a more severe infection and associated complications:
Adolescents & adults.
Pregnant women who have not had chickenpox infection previously.
Newborn babies and infants (especially if the mother has never had chickenpox infection or vaccination).
Those with a weakened immune system, for example:

Taking medications e.g. chemotherapy, steroids, immune-suppressing medication.
Diagnosed with certain diseases e.g. cancer, HIV/AIDS, immune disorders.

Healthcare workers who are not already immune to chickenpox.
Those with a poor immune system who are in close contact with people who are not immune e.g. chemotherapy patients and their siblings.
Smokers.
Complications are more likely to develop in patients who are in these high-risk groups.
Where can my chickenpox vaccines be administered?
What is Varivax vaccine, and how effective is it?
Varivax is an effective vaccine against chickenpox that is licensed for use in Ireland for children and adults who are seeking protection from this infection. It is a live vaccine. 
It is 86-98% effective at preventing infection in younger children and up to 75% effective in adolescents and adults. If complete protection is not achieved with the full course of vaccination, and you develop the chickenpox illness, it will still significantly reduce the severity of the infection. 
If you are suitable for this vaccination (medical exclusion criteria does apply), you will receive 2 separate doses, at least 4 weeks apart. 
This vaccine is not currently part of the Irish childhood immunisation programme.
Here you can find more information on the chickenpox vaccine. 
What are the potential complications of chickenpox infection?
The following are potential complications of chickenpox infection: 
Scarring (the spots do not usually scar unless they are badly scratched).

 

Infection of the skin caused by bacteria.

 

Dehydration.
Inflammation of the lung (pneumonia).

 

Inflammation of the brain (encephalitis).

 

If you are pregnant and not immune to chickenpox (never had it before/not vaccinated) then the infection can spread to the unborn baby, causing birth defects.
You are at greater risk of developing shingles in later life.

The chickenpox virus becomes reactivated at times when your immune system is compromised e.g. by other infections or stress.

Very rarely other serious complications can occur.

Inflammation of the heart muscle, kidneys, pancreas, testes, eyes.

 

Appendicitis.
Henoch-Schonlein purpura
In some cases, if you are at increased risk of complications, a doctor may prescribe medication for you – this should be started within 24 hours of the rash appearing.
Please note, you should avoid using anti-inflammatory medications, such as ibuprofen and aspirin, if you have chickenpox infection as there are concerns they may be associated with more severe skin reactions.
Who is the Varivax vaccine not suitable for?
This vaccination is not suitable for you if:
You are pregnant, or you are actively trying to conceive. Pregnancy should be avoided for one month after this vaccination has been administered. Please note that 2 doses of the vaccine are required, and are given at least 4 weeks apart, so pregnancy should be avoided until the vaccination course has been completed.
You are breastfeeding.
You have had an anaphylactic reaction to any of the vaccination components. Our service is unable to provide this vaccination to any patient

 

who has had an anaphylactic reaction to any previous vaccination.

 

You suffer from medication conditions or are taking certain treatments, you may not be suitable for this vaccination via our service. This information will be checked in our medical questionnaire. Please see our service suitability criteria for further information.
Are there any potential side effects of the Varivax vaccination?
The side effects of this vaccine are generally mild. 
Common side effects:
Localised (at the injection site):

Tenderness/ redness at the injection site or chickenpox-like lesions.

Generalised:

Fever.

Irritability.

 

Upper respiratory tract infection.

 

Measles/ rubella-like rash.

Chickenpox rash (generalised).

Transmission of the virus can occur from the vaccination – the risk of this is felt to be low and usually occurs in the presence of a post-vaccination chickenpox-type rash. This generally occurs between days 7 and 25 after receiving the vaccination. If a post-vaccination rash develops after receiving a dose of this vaccine, avoid direct contact with anyone who is immunocompromised, pregnant women who have never had chickenpox & their newborn babies, and other vulnerable infants e.g. premature babies, until the rash has disappeared.

Avoid salicylate-containing medicines (e.g. aspirin) for 6 weeks after a varivax vaccination, as using these medications  can lead to a potentially serious condition called Reye's syndrome.
What is in Varivax vaccination?
The active ingredient in the Varivax vaccine:
Each 0.5 ml dose contains not less than 1350 plaque-forming units of varicella virus (Oka/Merck).
Inactive ingredients include: 
Sucrose, hydrolysed gelatin, urea, sodium chloride, monosodium L-glutamate, sodium phosphate dibasic, potassium phosphate monobasic and potassium chloride. The product also contains residual components of MRC-5 cells and trace quantities of neomycin and bovine calf serum. 
Varivax does not contain any preservatives. 
Important Safety Information
The accuracy of the information you provide is very important for safe prescribing and it is treated with the same-patient doctor confidentiality as in a face-to-face GP consultation. 
Note: Chickenpox vaccination and administration fees will be taken at the pharmacy. Please contact your pharmacy for pricing. 
Who should get vaccinated with Varivax?
Through our online prescription service, our doctors can provide prescriptions for chickenpox vaccines in Ireland. It is recommended for all who are not immune to the chickenpox virus:
No definite history of chickenpox infection.

 

No proof of immunity (immunity to this virus can be checked by having a specific blood test).

 
This is particularly important in certain groups of patients who are not immune:
Healthcare workers.
Close household contacts of someone who is immunocompromised (has an impaired immune system e.g. siblings or children of someone who is having chemotherapy).
Non-pregnant women of child-bearing age; vaccination should take place before or after pregnancy.
Some immunocompromised patients should consider having this vaccination. If you are immunocompromised, you should speak with your doctor about this as the decision often requires specialist advice. Unfortunately, we are not currently able to arrange vaccination for immunocompromised patients via this service.
What will happen during this initial consultation? (This contains important information - please ensure you read this prior to making your appointment.)
You will need to bring valid photographic identification (ID) to all of your vaccination appointments. This will be checked by the pharmacist to ensure the details on your ID match the details on the prescription issued via your online account.
Your pharmacist will tell you more about the service and review relevant parts of your medical history. They will discuss how the vaccination will be given and will give you the opportunity to ask any questions.
If you have a fever on the day of your appointment, you may be asked to return when you're better.
If everything is ok from a medical perspective, and you are happy, you will receive your vaccination. It will be given in your upper arm, so please wear loose-fitting clothing or short sleeves.
It will be necessary for you to resin in the pharmacy for 15 minutes after your vaccination, just in case you have any immediate side effects.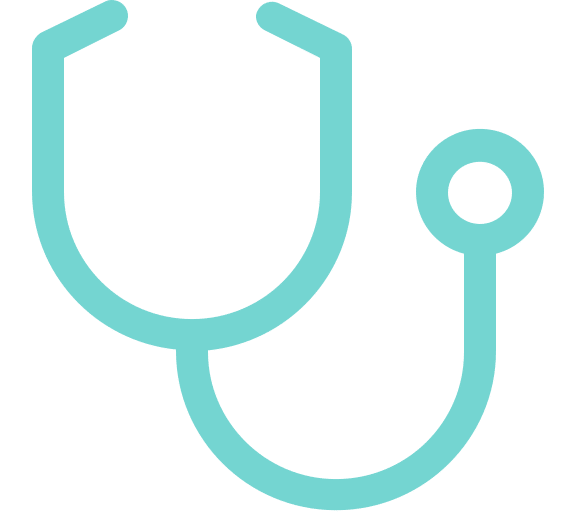 All of our doctors are registered with the Irish Medical Council and provide convenient and confidential healthcare to our patients.
The same doctor-patient confidentiality exists as in a regular face-to-face consultation, so you'll be in good hands.
Webdoctor.ie was created by and is led by medical professionals, so patient safety is always our priority.
From the comfort of home, avail of instant access to medical expertise, including evenings & weekends.
Affordable healthcare with prescriptions from just €25 and video consultations starting from €35.
Webdoctor.ie is an Irish-based healthcare provider that has carried out over 100,000 patient consultations.
Webdoctor.ie In The Media
As Ireland's leading online doctor service, Webdoctor.ie is regularly featured in the national media.
Want to know more about us?