Ireland's Award-Winning Online Doctor Service Webdoctor.ie
Customer Review
Fast, efficient, great value for money. I needed my asthma inhalor prescription renewed. If I'd to go to my own doctor I'd have to wait a few days to get an appointment and pay €65. I had my prescription on the same day. I'll definitely use them again. Thank you.
—Roisin, 27th February 2023
Asthma Treatments That We Can Provide
Need a prescription for Asthma Treatment but not enough time to see your GP? Order your prescription online with Webdoctor.ie! Simply fill in our medical questionnaire, and once approved, we'll send your prescription to an Irish pharmacy of your choice.
If medically appropriate, our 6-month prescriptions usually contain 6 preventer inhalers and 2 rescue inhalers. Please check your dispensed prescription before leaving the pharmacy as no changes can be made after that point. We are only able to prescribe inhaler products that are licensed in Ireland.
Steroid Inhalers
Reliever (rescue) Inhalers
Combination Inhalers
Get an online prescription for Asthma Treatment for as little as €30 – there's no need for an in-person appointment. Here's how it works: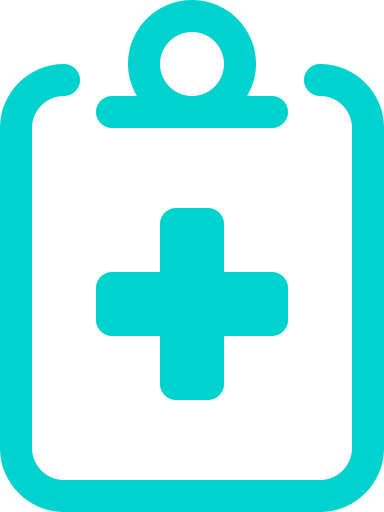 Step 1
Online Questionnaire
Fill in a secure online medical questionnaire – it only takes a couple of minutes.
One of our doctors will review your information to ensure this treatment is suitable for you. If our doctor requires further clinical information to help safely assess your request, they will send you a message via your secure patient account.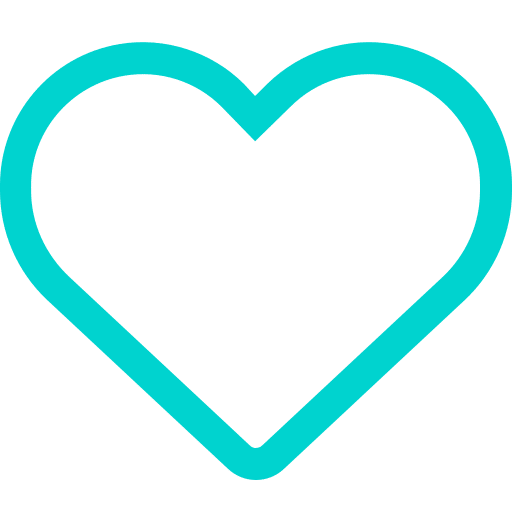 Step 3
Prescription Is Sent
Once approved, we will email your prescription directly to an Irish pharmacy of your choice using secure Healthmail.
Important Medical Information
Who Is This Service Suitable For?
This service is suitable for you if:
You are 17 years of age or more
You have been diagnosed with asthma by a doctor and commenced on inhaler treatment
Your symptoms are stable and well controlled
Please note: as this service is only suitable for patients who have well-controlled asthma – we issue a maximum of 2 preventer inhalers in 6 months.
Who Is This Service Not Suitable For?
This service is not suitable for you if you:
Are less than 17 years of age
Have never been diagnosed with asthma by a doctor
Are pregnant
Feel your symptoms are not controlled with your current treatment
Are feeling unwell (shortness of breath/ cough/ wheeze/ chest pain/ high temperature)
Are concerned you are having an acute asthma attack or have a chest infection
Need rapid access to a prescription for inhalers (this is a next business day service)
If you are feeling unwell, are very short of breath, have chest pain or feel you are having an acute asthma attack, please seek urgent medical care – Call 999!
If you are concerned you may have a chest infection, please arrange a review with your local GP or book a video consultation with one of our doctors.
What Is Asthma?
Asthma is a very common breathing condition that affects the smaller airways of the lungs (bronchioles). It can affect both children and adults.
About 1 in 13 people in Ireland currently have asthma. While there is no cure, there are very effective treatments that if used correctly, can minimise your symptoms and thus limit the impact asthma has on your daily life.
What Causes Asthma?
The exact cause of asthma is unknown but it involves an inflammatory response of the airway lining (this is what the steroid inhalers target and their regular daily use gives good asthma control).
Pollution, modern hygiene standards and genetics are all believed to play a role.
What Are The Symptoms of Asthma?
Cough
Wheezing
Shortness of breath
Chest tightness
Symptoms can range from mild to severe, and last for an hour, days or until treated.
In very rare cases asthma can be fatal, but this can be prevented, which is why it is so important to use your treatment regularly and as advised by your doctor.
What Causes Asthma Symptoms?
With asthma, the airways are overly sensitive and react to things (triggers) that would not usually cause any problems. The immune system interprets these triggers as 'an attack' and launches an inflammatory response:
The muscles of the small airways squeeze and spasm (contract), making the airways narrow and reducing the amount of air that can get in and out of the lungs. These changes are responsible for wheezing and breathlessness.
The lining of the small airways produces more mucus, which leads to further blockage of the airways. This causes coughing.
What Are The Common Triggers Of Asthma?
This varies greatly between people, and even from one asthma flare to another in the same person. Often, there is no trigger identified and other times there are things that frequently cause asthma symptoms.
Examples of common triggers include:
Infections (especially viral colds and coughs)
Allergies to animals, pollen, dust mites
Emotions
Exercise
Smoking
Certain medications e.g. ibuprofen, aspirin, beta-blockers
Fumes/ chemicals/ pollution
We cannot avoid all of these things. If your symptoms are triggered by an avoidable cause e.g. smoking, then you should avoid this.
What Is An Asthma Attack?
An asthma attack is a sudden worsening of your symptoms, caused by the tightening of muscles in your airways. This sudden onset of asthma symptoms can be brought on by exposure to a trigger. This can be life-threatening. Unfortunately, every year in Ireland 50-70 people die from poorly controlled asthma.
It is important to get to know your asthma symptoms and triggers, how to adjust your treatment and when to call for help.
Asthma is a variable dynamic illness which can vary with the weather or seasons. It can be 'quiet' over seasons/ years/ decades and then can become very unstable or even life-threatening over hours or days!
Does 'Exercise Induced' Asthma Exist?
No. It is now known that if asthma symptoms occur with exercise, then asthma is not appropriately controlled. Inhaled steroid treatments should be considered, even if your symptoms only occur with exercise.
What Can I Do To Ensure My Asthma Is Managed Properly?
You should take an active role in the management of your asthma to reduce the impact of the symptoms on your daily life. Try to get into a good daily routine with your inhaler use so you don't forget.
Managing your asthma well will reduce your risk of having a potentially serious asthma attack.
Use your steroid preventer inhaler EVERY day, even when your symptoms are well controlled.
Check your inhaler technique
Have an asthma review with your doctor every year
Carry your reliever inhaler with you at all times
Check your asthma review plan for guidance if your symptoms change e.g. if you start to need your reliever inhaler more than 2-3 times per week
If you smoke, stop
Try to maintain a healthy weight
Get the flu vaccination every year
What is An Asthma Management Plan?
This is a written plan that gives you clear advice on what changes to make to your inhaler doses, depending on your symptoms and when to seek medical advice.
If you do not have an asthma management plan, you can discuss this with one of our Irish-registered online GPs.
How Do I Know If My Asthma Is Well Controlled?
Well-controlled asthma is when:
Daytime symptoms occur less than 3 times per week
No waking at night due to asthma symptoms
No symptoms during exercise or activity
You use your reliever inhaler less than 3 times per week
If after reading this, you feel your symptoms are not well controlled, consult your asthma management plan for advice on how to adjust your treatment, contact your local GP, or speak with one of our GPs via video consultation.
Why Are There Different Types of Asthma Inhalers?
You can control asthma with the proper use of modern inhaled medications meaning that it has little to no effect on your day-to-day life.
There are 3 main types of asthma inhalers:
Rescue/Reliever inhalers
Preventer inhalers
Combination inhalers
Rescue/Reliever inhalers
Reliever or 'rescue' inhalers are used to ease acute asthma symptoms as they work quickly to relax the muscles in the small airways, making it easier to breathe. They contain a bronchodilator medication.
If your asthma is well controlled, you should not need to use this type of inhaler more than twice per week and therefore one or two reliever inhalers per year are all that should be needed.
Preventer inhalers
These inhalers are usually brown, red or purple and contain a steroid medication. They are the foundation for good asthma management.
The inhaled steroids help control airway inflammation, and therefore reduce the symptoms of asthma and the risk of having an asthma attack (the aim is to prevent an attack – hence the name).
These inhalers can take days to weeks to have an effect on symptoms. In an emergency, focus on using the rescue inhaler for the management of acute asthma symptoms.
Combination inhalers
These inhalers contain both a reliever and preventer medication in the one device, which is more convenient. They can improve symptom control.
The international guidelines on the use of reliever inhalers (e.g.ventolin) have changed radically, they are called the GINA guidelines.
Steroid inhalers are now the essential medicine to manage asthma and their daily regular use is key to good asthma control.
When asthma is properly controlled, reliever inhalers should NOT be needed more than once per week.
What Are The Side Effects Of Asthma Inhalers?
Reliever inhalers have few side effects. Some people notice that they have a faster heartbeat or feel a bit shaky, and they may have a headache. These side effects usually settle quickly (20-30 minutes). They occur most often if you have to take more doses of the inhaler than usual. The best way to avoid these is to try and ensure your asthma symptoms are well controlled. So, by regular use of the steroid preventer inhalers you only need minimal use of your rescue/reliever inhaler.
When used at the standard doses, preventer (steroid) inhalers do not usually cause significant side effects provided your inhaler technique is appropriate. Some people can experience a sore/ irritated mouth, oral thrush or a hoarse voice. Brushing your teeth or rinsing your mouth after you use this type of inhaler can help prevent these side effects.
Very rarely, if you use these inhalers at very high doses for a very long time, then you can have more serious side effects such as problems producing natural steroid hormones in your body (this is most unusual for patients using this service, as we will be prescribing within the standard doses, but please speak with your doctor if you are concerned about this).
When using a combination inhaler, you can potentially experience side effects as described for the reliever and the preventer inhalers.
For full information about the potential side effects of your inhalers, please read the Patient Information Leaflet (PIL) that comes with your inhaler.
Where Can I Get More Useful Information About Asthma?
The Asthma Society of Ireland is an excellent source of information about all aspects of this condition. We would strongly recommend you check out their website.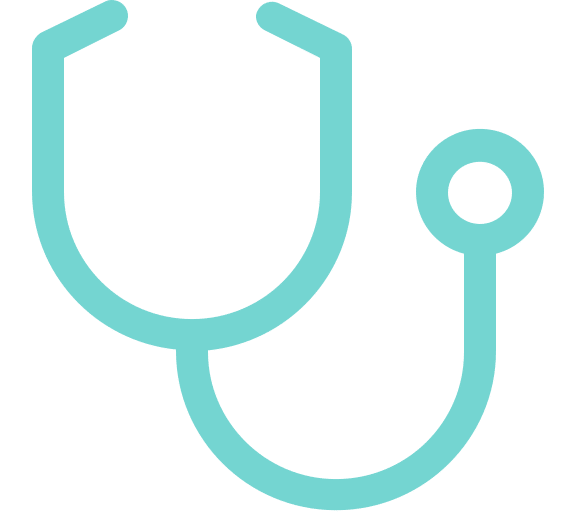 All of our doctors are registered with the Irish Medical Council and provide convenient and confidential healthcare to our patients.
The same doctor-patient confidentiality exists as in a regular face-to-face consultation, so you'll be in good hands.
Webdoctor.ie was created by and is led by medical professionals, so patient safety is always our priority.
From the comfort of home, avail of instant access to medical expertise, including evenings & weekends.
Affordable healthcare with prescriptions from just €30 and video consultations starting from €39.
Webdoctor.ie is an Irish-based healthcare provider that has carried out over 130,000 patient consultations.
Webdoctor.ie In The Media
As Ireland's leading online doctor service, Webdoctor.ie is regularly featured in the national media.
Want to know more about us?