Ask our Doctors a Question
The information that you provide is covered by the same patient-doctor confidentiality as in a normal face to face consultation.
This service is suitable for you if:
You are over 18 years old.
Ask one question per online consultation.
This service is not suitable:
For medical emergencies (e.g. profuse bleeding, breathing difficulties, chest pains, sudden severe weakness, etc.). If you have a medical emergency you should contact Emergency Services on 112 or 999.
If you feel you will do harm to yourself or have suicidal thoughts we urge you to contact your local GP, a family member, friend or work colleague. The Samaritans can be contacted on 116 123. Pieta House provide suicide and self-harm support services all over Ireland.
This service cannot provide:
A prescription for medication.
A referral to see a specialist.
Sick notes/certificates.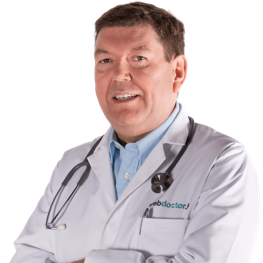 Dr. Sylvester Mooney
BSc, LRCS & PI, MB, BCh, BAO, DObs, DCH, DFSRH(RCOG)
Clinical Director