Ireland's Award-Winning Online Doctor Service Webdoctor.ie
Customer Review
I filled out an online form for a prescription it was reviewed in no time and emailed to my local pharmacy. Great service I highly recommend.
—Erika, 16th July, 2022
Anti-Malaria Treatments That We Prescribe
Malaria is a potentially serious infection. If it is not diagnosed and treated properly, it can be fatal. There are no vaccines available for malaria but the right anti-malarial treatment, in conjunction with measures to avoid mosquito bites, provides good protection. We can prescribe anti-malarial treatments, depending on where you are planning to travel and medical suitability.
Oral Anti-Malaria Tablets
Requesting a prescription for Anti-Malaria Treatment couldn't be easier with Webdoctor.ie! Simply fill in a medical questionnaire and a prescription will be issued if clinically suitable.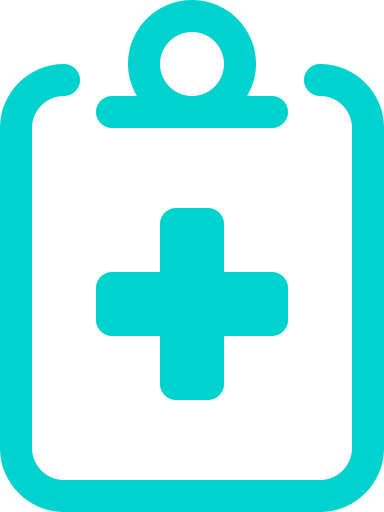 Step 1
Online Questionnaire
Complete a short and secure online questionnaire from your phone, tablet or laptop – it only takes a couple of minutes.
One of our Irish-registered doctors will review your request to ensure this treatment is medically suitable and safe for you. If our doctor requires further clinical information to help safely assess your request, they will send you a message via your secure patient account.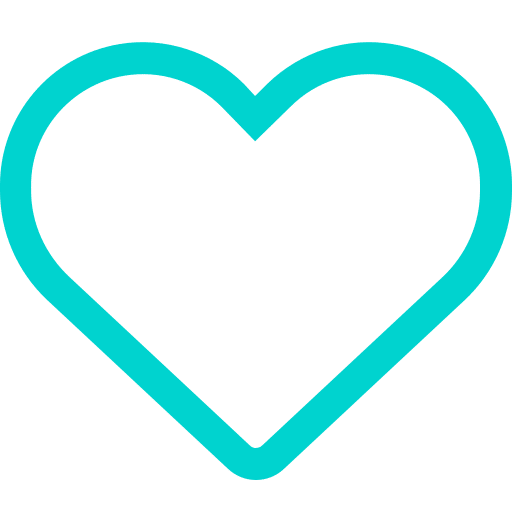 Once approved, we will send your prescription directly to an Irish pharmacy of your choice using secure Healthmail.
Important Medical Information
Who is this service suitable for?
This service is suitable for you if you:
Are 17 years or older
Are travelling to an area where there is a high risk of malaria
Have checked the Fit For Travel site and are travelling to a high-risk malaria area
Please note, we can only prescribe the medications listed in our medical assessment questionnaire.
Who is this service not suitable for?
This service is not suitable for you if you:
Are under 17 years old
Are pregnant, planning to become pregnant or breastfeeding
Have contracted malaria in the last year
Have severe kidney or liver disease
Are taking certain anticoagulant medications
If you have any queries about your suitability, please contact our team for advice (info@webdoctor.ie)
What is malaria?
Malaria is a very serious infection caused by the parasite Plasmodium. This can enter the bloodstream if you are bitten by a mosquito that is carrying this infection.
This disease is widespread across the tropical and subtropical areas of the world. The symptoms can develop rapidly and without prompt treatment, it can be fatal.
You cannot be vaccinated against malaria.
What are the common symptoms of malaria?
If you are travelling to a high-risk malaria area, you should be aware of the symptoms of malaria:
A very high temperature & feeling feverish (hot/ clammy/ shivery)
Headaches
Vomiting, diarrhoea, tummy pains
Muscle aches
Fatigue
Coughing
Shortness of breath
Sore throat
Confusion 
Symptoms generally occur between one and eight weeks after the initial mosquito bite, however, in some cases they can develop up to a year later. 
Certain groups of people are more vulnerable to more severe infection such as pregnant women & children, the elderly and those who are immunocompromised (their immune system is weak).
How is malaria diagnosed?
If you think you have malaria, you need to seek urgent medical advice, wherever you are.
If you have travelled to a malaria area within the previous year, you may be at risk, even if you took anti-malaria medication during this time.
The diagnosis is usually made on your clinical history and a blood test.
What is the best anti-malaria treatment?
Anti-malaria drug treatments should
ALWAYS
be used along with mosquito bite avoidance measures – see section 'What are mosquito avoidance measures?'.
The 'best' treatment depends on where you intend to travel, how long you intend to stay and your medical history.
What antimalarial treatment should I use?
Certain treatments are not recommended if:
You are pregnant, trying to conceive breastfeeding
You are allergic to the medication advised
You have significant liver or kidney disease
You have the following conditions:

Lupus
Myasthenia Gravis
Porphyria
Raised intracranial pressure
Narrowing of the oesophagus.
Please let us know if you have any of these apply to you so we can provide safe and appropriate advice.
They can interact with some medications including anticoagulants, oral retinoids (acne treatment) and some antibiotics.
It is essential that you let us know what medications you are taking so we can check for any potential interactions.
What are the most common side effects of these treatments?
Common side effects include heartburn/ indigestion, nausea, vomiting, diarrhoea and abdominal pain. Dizziness, low mood, and skin rashes can also occur.
If you develop any symptoms you are concerned about when taking these medications, even if they are not listed, please seek medical advice.
Some treatments will make you more sensitive to sunlight, and therefore your skin will burn more easily in the sun. You should ensure you have appropriate clothing to cover and protect your skin and high-factor sunscreen.
Women can experience vaginal thrush when taking this, especially for a prolonged time.
If you develop the following symptoms you should stop this medication and seek URGENT medical advice:
A persistent headache with blurred vision/ loss of vision and nausea/ vomiting
A significant & persistent skin rash
For full details please read the information leaflet that comes with your medication before you start it.
How do you take these treatments for malaria prevention?
The medications we prescribe are started 1-2 days before you enter the high-risk malaria area, continued for the entire duration of your stay and for either 7 or 28 days after you leave the affected area, depending on the medication prescribed.
Full details of this will be provided on your prescription.
Ensure you complete the course.
If you have any questions about this, please contact our support team (info@webdoctor.ie)
What are mosquito avoidance measures?
To reduce the risk of getting Malaria, you should:
Avoid mosquito bites, especially after sunset. If you are out at night wear long-sleeved clothing and long trousers
Use an insecticide spray (such as Permethrin) on clothes as mosquitoes can bite through thin layers of clothing. AVOID spraying insecticide on the skin!
Spray pesticides in the room (especially beneath bedside lockers and other bedroom furniture), burning pyrethroid coils, and heating insecticide-coated tablets all help to repel mosquitoes
Use an insect repellent (ideally one that contains DEET) on areas of skin that are exposed
If you are staying in a place where there are no insect screens, you should strongly consider keeping the windows closed
Use a mosquito net while sleeping – hint: spray insecticide on your net to further prevent mosquito bites
Vitamin B, garlic and ultrasound devices DO NOT offer protection against mosquitoes bites.
What treatment options are available to me if I am pregnant or breastfeeding?
The drug treatments that we can prescribe via this service are NOT suitable/ safe if you are pregnant, trying to conceive or breastfeeding.
Pregnant women are at increased risk of more severe malaria infections, and where possible are advised not to travel to an area deemed to be high risk for malaria, and if necessary, a more detailed clinical assessment than we can safely provide is essential.
If this is something you would like to discuss further, we would advise that you arrange an appointment with your local GP or travel clinic.
What are the important summary points?
Malaria is a serious and potentially fatal disease. There is no vaccination for malaria
Not all malaria treatments are suitable for all high-risk malaria areas. Check the Fit For Travel site for specific information on malaria in the area you are travelling to
Things change – the treatment you used for the same area may not be suitable now. Always seek advice for each new trip
Anti-malaria drug treatments should ALWAYS be used along with mosquito bite avoidance measures
If you develop malaria symptoms when travelling, or when you return home, you must seek medical attention urgently, even if you have been taking antimalarial tablets
I'm travelling abroad soon and I think I might need anti-malaria tablets and travel vaccinations but I'm not sure which ones I need. Where can I find out?
It's important to get travel health information from a reliable source. You can find out more information about your travel destination(s), and the vaccination and health recommendations for your trip here, Travel Health Advice. Simply select your country and follow the instructions to check the region relevant to you.
For travel health advice tailored to your destination, medical and travel needs, you can also try Webdoctor.ie's new Travel Health Assessment service!
Simply complete our online Travel Health Assessment form, it will be reviewed by one of our doctors who will recommend vaccinations for you to consider. If you are happy with this, we will then send your prescription for these vaccinations/ medications to the participating pharmacy of your choice within the next working day.
We will also provide you with a phone number or web link to book an appointment online and have your vaccinations administered by this participating pharmacy. Please note that payment for the vaccinations is made directly to the pharmacy when attending your appointment.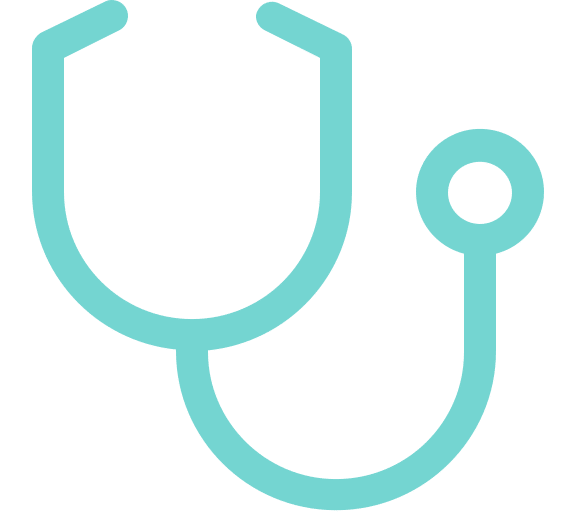 All of our doctors are registered with the Irish Medical Council and provide convenient and confidential healthcare to our patients.
The same doctor-patient confidentiality exists as in a regular face-to-face consultation, so you'll be in good hands.
Webdoctor.ie was created by and is led by medical professionals, so patient safety is always our priority.
From the comfort of home, avail of instant access to medical expertise, including evenings & weekends.
Affordable healthcare with prescriptions from just €30 and video consultations starting from €39.
Webdoctor.ie is an Irish-based healthcare provider that has carried out over 130,000 patient consultations.
Webdoctor.ie In The Media
As Ireland's leading online doctor service, Webdoctor.ie is regularly featured in the national media.
Want to know more about us?