EpiPen Anaphylaxis Treatment
Ireland's Award-Winning Online Doctor Service Webdoctor.ie
Customer Review
Had forgotten to get a script the last time I was with my GP. Webdoctor approved and sent my prescription to my local pharmacy the same day. Perfect.
—Sarah, 7th October 2022
What is an EpiPen and what is it used for?
An EpiPen is an adrenaline auto-injector (AAI) used to treat anaphylaxis, a potentially life threatening emergency that requires immediate medical attention.
EpiPens contain adrenaline, which is the first line treatment for an allergic reaction.
If you have had a previous prescription for an EpiPen and have been taught how to use it, we can issue a prescription for this emergency medication, subject to clinical suitability.
For further information about EpiPen please see EpiPen.ie.
Important Medical Information
Who is this service suitable for?
This service is suitable for people who:
Are aged 17 years and over
Have been diagnosed by a doctor with a severe allergy/ anaphylaxis that requires you to carry an adrenaline pen at all times
Can provide proof of a previous adrenaline pen prescription:

A consultant's letter with details of your allergy
A picture of your adrenaline pen box that shows your name, date of birth and pharmacy details

Have been trained on how to use an adrenaline pen, are confident in its use
Know the signs and symptoms of a severe allergic attack
Who is this service not suitable for?
This service is not suitable for people who:
Are under the age of 17

Are requesting treatment for someone other than themselves

Have not had a prescription for an adrenaline pen before

Have not had or used an adrenaline pen for some time

Want to change to a different adrenaline pen

Are not confident with the injection technique for your specific adrenaline pen

Do not know the signs and symptoms of a severe allergic attack
What is anaphylaxis?
Anaphylaxis is a severe allergic reaction and is a life-threatening emergency.It requires immediate medical attention.
It is caused by the overwhelming reaction of the body's immune system to a specific substance (allergen) that the body mistakenly thinks is attacking it. This reaction can begin seconds or minutes after being exposed to an allergen.
Here is some more information about anaphylaxis.
What are the symptoms of anaphylaxis?
Anaphylaxis leads the immune system to unleash a flood of chemicals that send you into shock – your blood pressure drops abruptly and your airways narrow, making it difficult to breathe.
This usually begins unexpectedly and rapidly progresses.
The most common symptoms include very rapid onset of:
Swelling of the lips, tongue and throat
Generalised rash – usually itchy and raised (like hives)
Wheeze (and difficulty breathing)
Fainting or collapsing due to low blood pressure
Rapid heartbeat
What causes anaphylaxis or severe allergic attacks?
Anaphylaxis occurs when the body's immune system, or natural defence system, overreacts to a trigger allergen.
This is often something you are frequently allergic to, but this is not always the case.
The following are common anaphylactic triggers:
Foods – nuts, eggs, fish

Medication – antibiotics, non-steroidal anti-inflammatory drugs (NSAIDs) e.g. Aspirin

Insect bites or stings – bees, wasps, ants

General anaesthetic drugs

Contrast agents (dyes) – used in medical tests or scans

Latex – rubber gloves, condoms
In as many as 1 in 4 cases of anaphylaxis, no trigger can be identified despite extensive testing. This is known as Idiopathic Anaphylaxis.
How is anaphylaxis treated?
Your EpiPen contains a drug called adrenaline. This should be given immediately if there is any concern that an anaphylactic reaction is starting. You should give this if you think you are having an anaphylactic reaction, even if you are not sure.
It is essential that you dial 999 or 112, stating ANAPHYLAXIS, if you suspect an anaphylactic reaction is happening to enable urgent medical assessment. This should be done even if an EpiPen has been administered and the symptoms are settling.
In some cases, an additional dose of adrenaline will be needed, and a second EpiPen will be required:
If the person does not respond to the initial dose after 5 minutes
If symptoms start to return
If there is a fault with the first pen
This is why it is advised that you always have access to 2 EpiPens.
What is adrenaline?
Adrenaline is the most important treatment for severe allergic reactions (anaphylaxis).
EpiPens contain adrenaline and are known as adrenaline auto injectors (AAI), meaning they can be used to self administer a dose of adrenaline.
Adrenaline is known as epinephrine in some countries.
How does an EpiPen help with the treatment of anaphylaxis?
During an anaphylactic reaction, the chemicals that are released cause very serious symptoms:
Sudden drop in blood pressure
Narrowing of the airways and swelling of the lips/ tongue which can lead to breathing difficulties
The adrenaline in the EpiPen acts rapidly to treat these potentially life threatening symptoms of anaphylaxis so your blood pressure returns to normal and you can breathe more easily.
It can also help to alleviate other symptoms such as rashes and itch.
It is most effective if given within the first few minutes of a severe allergic reaction.
What are the potential side effects of using an EpiPen?
Examples of side effects include:
Rapid heart rate & palpitations
High blood pressure
Nausea & vomiting
Sweating
Dizziness, tremor
Agitation & anxiety
Headache
Breathing difficulties
For a full list of the potential side effects, read the information leaflet that comes with your EpiPen.
The risk profile for EpiPen is very good, if used correctly.
It is important to be aware that there is no reason not to use an EpiPen if someone is having an anaphylactic reaction.
How should I store my EpiPen?
EpiPens (or any AAIs) should be stored:
In a cool, dark place at room temperature, between 15-25°C – DO NOT refrigerate, as temperatures below 15°C may harm the injector device
In an insulated wallet if the person carrying the injector is outside for an extended period of time e.g. hiking
In a safe place where they are easily accessible
People at risk of anaphylaxis follow the advice of their allergy specialist on when to carry an EpiPen.
When should I replace my EpiPen?
You should replace your EpiPen if:
The injector has passed, or is in the month of expiry

The solution has is discoloured

There are solid particles within the solution

There are any signs of damage or leakage
You should dispose of the injector if you suspect any of the above.
Where can I get EpiPen training?
To use this service, you should have received training in the use of an EpiPen and feel confident to administer this if necessary.
Here is some useful information for revision. It is important that you review this regularly, and ensure friends, family and work colleagues are trained to use the EpiPen device.
Remember, not all AAI devices are the same and specific training is required for each individual device.
Is there important medical information I should be aware of?
EpiPen devices are single use devices and cannot be reused, even if some adrenaline remains inside the device.
Regularly check your EpiPens to ensure they are in date. (You can set a reminder on your phone). The shelf life of these devices is usually 12-18 months.
Always keep an adrenaline auto-injector on hand since you never know when you might need it!
The most prevalent causes of death from severe allergies are not having the injector with you and waiting too long to use adrenaline during an allergic reaction.
If you have asthma, you are at risk of a more severe reaction – ensure your asthma symptoms are well controlled.
If you have any concerns, consult with your doctor. You can book an appointment online to see one of our Irish registered GPs.
Emergency Treatments Webdoctor.ie Prescribes for Anaphylaxis
Avoid the waiting room! No need to queue up in person for an appointment when you can request a prescription online with Webdoctor.ie. One of our Irish-registered doctors will assess you and, if suitable, give you a prescription for an adrenaline pen from as little as €25.
EpiPen 300mcg
Jext 300mcg
Anapen 300mcg
Anapen 500mcg
Requesting a prescription for an EpiPen couldn't be easier with Webdoctor.ie! Simply fill in a medical questionnaire and a prescription will be issued if clinically suitable.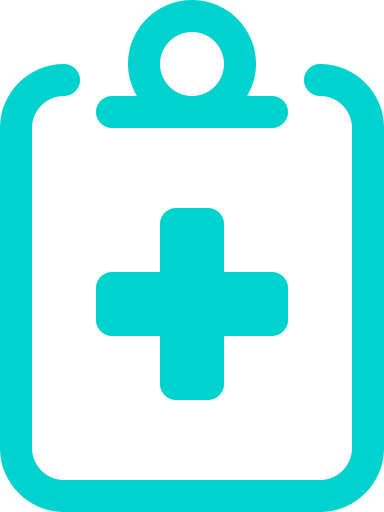 Step 1
Online Questionnaire
Complete a short and secure online questionnaire from your phone, tablet or laptop – it only takes a couple of minutes.
One of our Irish-registered doctors will review your request to ensure this treatment is medically suitable and safe for you. If our doctor requires further clinical information to help safely assess your request, they will send you a message via your secure patient account.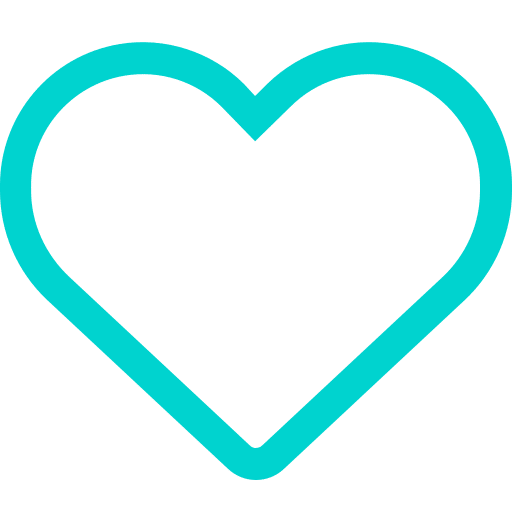 Once approved, we will send your prescription directly to an Irish pharmacy of your choice using secure Healthmail.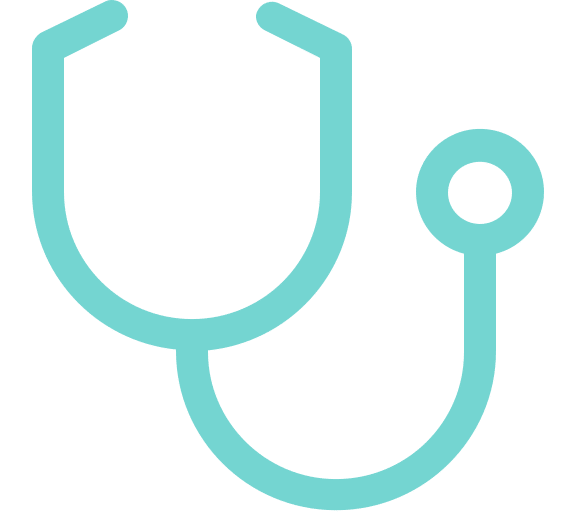 All of our doctors are registered with the Irish Medical Council and provide convenient and confidential healthcare to our patients.
The same doctor-patient confidentiality exists as in a regular face-to-face consultation, so you'll be in good hands.
Webdoctor.ie was created by and is led by medical professionals, so patient safety is always our priority.
From the comfort of home, avail of instant access to medical expertise, including evenings & weekends.
Affordable healthcare with prescriptions costing just €25 and video consultations starting from €35.
Webdoctor.ie is an Irish-based healthcare provider that has carried out over 100,000 patient consultations.
Webdoctor.ie In The Media
As Ireland's leading online doctor service, Webdoctor.ie is regularly featured in the national media.
Want to know more about us?